Enchanting. Spectacular. Magical. Croatia is a country spoiled by the natural beauty of cascading waterfalls and impossibly blue seas, set against medieval castles and ancient walled villages. It's a country so diverse that it's tough to describe in a nutshell. Forests, mountains, islands, reefs, and a sea that's so blue that some astronauts have described it as the bluest in the world. Add to this well-preserved ancient towns and stone-built villages populated by friendly locals and great Mediterranean food and there's no wonder why many people call this country Europe's best kept secret.

Our 11 days here in Croatia are spent getting right in there and experiencing the best nooks and crannies of it! We'll stay within the walled town center of Split, surrounded by all the ancient beauty. We'll island hop over to the cosmopolitan island town of Hvar for a few days of gorgeous island life. We'll find out why Dubrovnik was chosen as the set of so many Game of Thrones episodes, and maybe even take a trip out to Montenegro. And we'll start the trip in the capital and largest city of Zagreb with plenty of unique museums and nightlife - a perfect place to start your Croatia adventure.

Being a relatively small country means spending less time in a bus/boat on travel days between all of the diverse destinations and more time out there soaking it all in! Ready to find out more about this 11-day experience in Croatia? Check out the links below for a tonne of info, then contact us if you've got any questions. See you in Croatia!
We don't like staying in smelly shacks on our vacations, and we're pretty sure you don't either! After working hard for your trip, you deserve an enjoyable, comfortable place to wind down at the end of your day. We put a LOT of time into finding the perfect accommodation for your trip so after sniffing around, fluffing pillows, and testing showers we have narrowed down our favorite properties that won't disappoint. Check out our approved accommodation to get an idea of the types of places you can expect to lay your head during your DETOURS Croatia trip.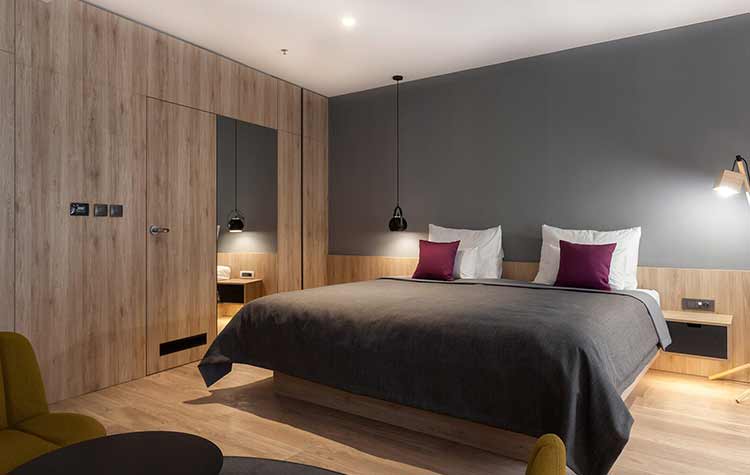 ZAGREB - Academia Hotel
Why we love this property:
• Located in the best part of the downtown core
• Great breakfasts
• Modern design and conveniences
• Immaculately clean rooms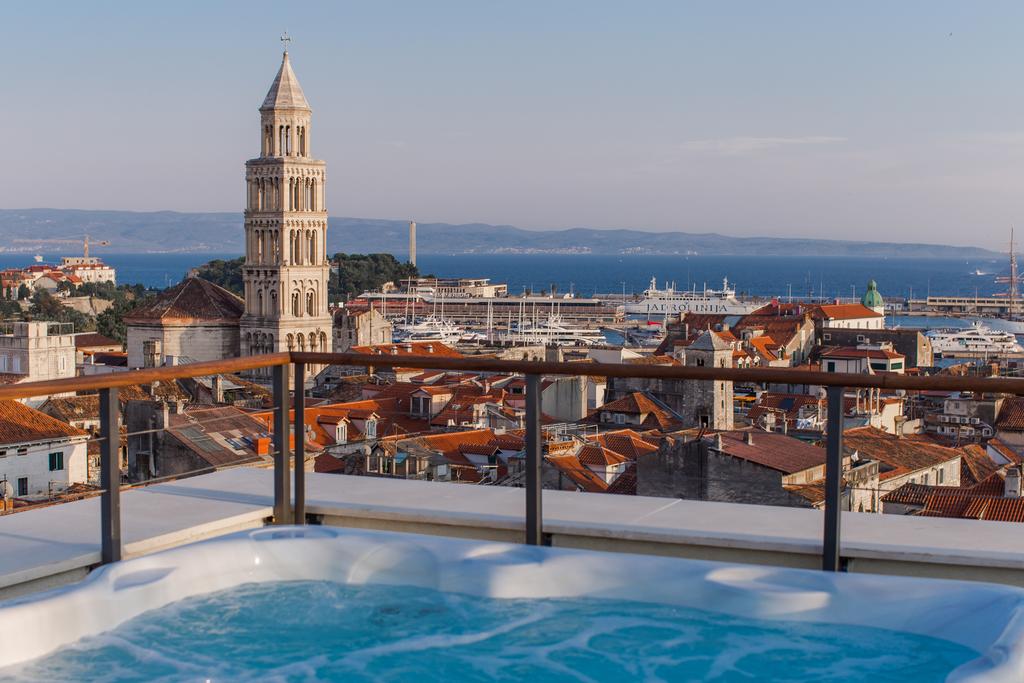 SPLIT - Cornaro Hotel
Why we love this property:
• Gorgeous rooftop jacuzzi and pool
• Modern design
• Spacious rooms
• Best location in the city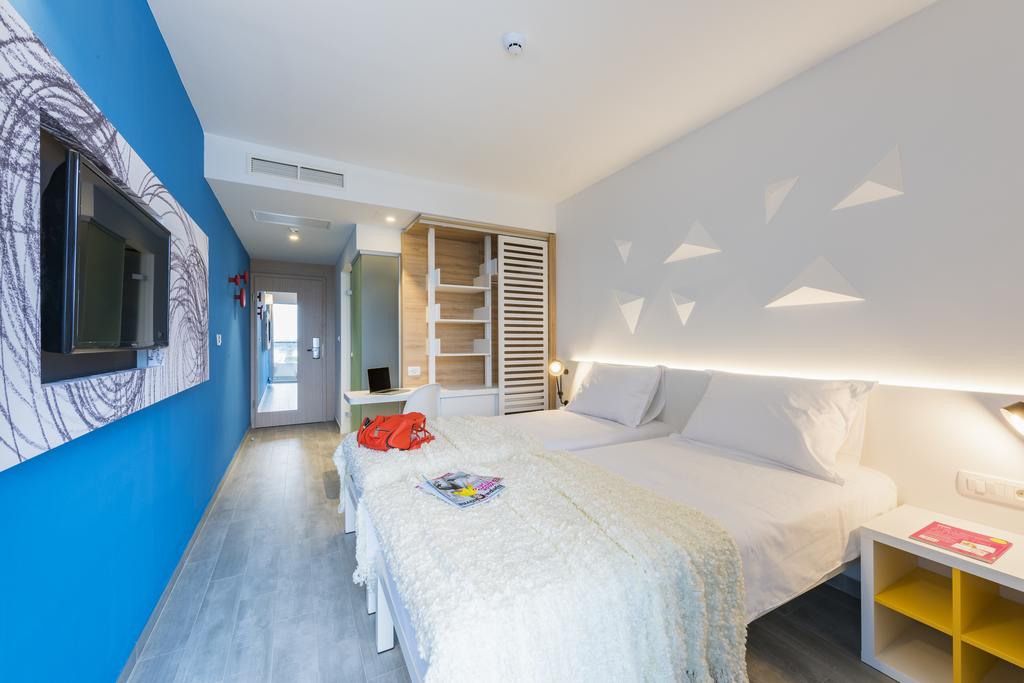 HVAR - Hotel Pharos
Why we love this property:
• Beachfront views
• Classy modern decor
• Beach club with beautiful pool
• Sleek design
DUBROVNIK - Hotel Lero
Why we love this property:
• One of the closest hotels to Old Town
• Great breakfasts
• Beautiful swimming pool area
• Classy decor
*Please note that due to availability, these exact hotels may not all be available during all Detours trips. However, we will always replace these with similar hotels, and will never downgrade.
What's included? • All taxes • All land and boat transfers within Croatia • Accommodations for your 11-day Detours experience • Afternoon exploring Plitvice National Park including park entrance • City tour of Zagreb with local guide • All full breakfasts • Group travel within Croatia • Welcome dinner • Knowledgeable and fun Detours leader •
What isn't included? • Meals and drinks outside of those listed above • Activities outside of the those listed above • International Airfare • Optional gratuities •
Additional spending budget? Your big-ticket items are included through the trip, but you'll want to budget for additional spending such as additional meals, drinks, shopping, activities, etc. These costs can vary dramatically with differing personal habits but we suggest expecting to spend an additional $700 USD at the lower end for the more budget-conscious and $1200 USD at the higher end for the splurgers. We suggest arriving to Croatia with approximately 2,000 local Croatian Kuna.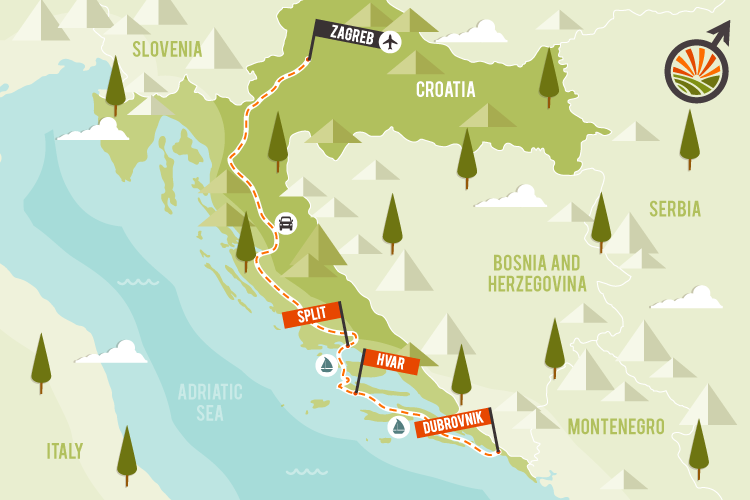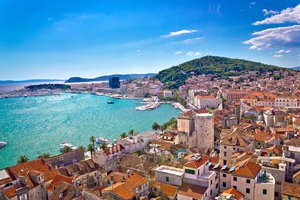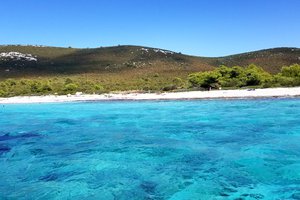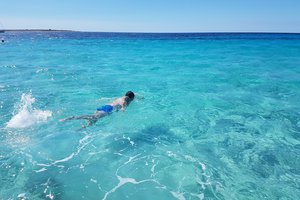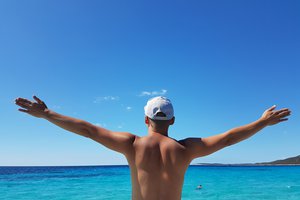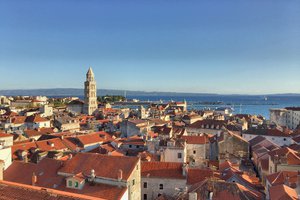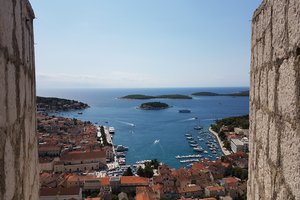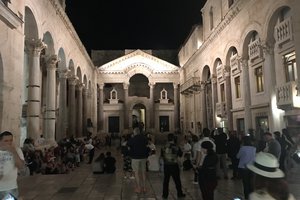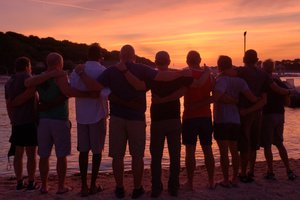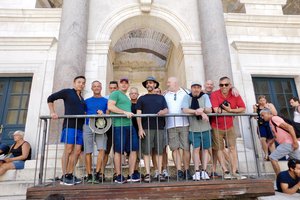 Our Other Trips
We offer trips to many amazing destinations.