12 Days in Croatia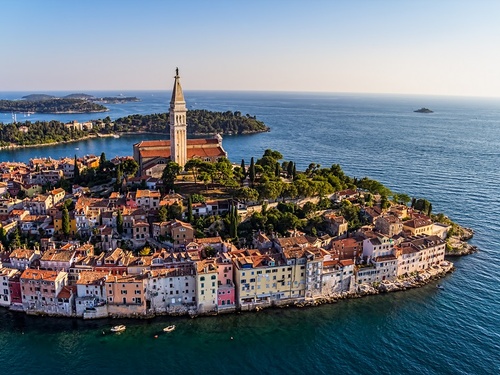 Enchanting. Spectacular. Magical. Croatia is a country spoiled by the natural beauty of cascading waterfalls and impossibly blue seas, set against medieval castles and ancient walled villages. It's a country so diverse that it's tough to describe in a nutshell. Forests, mountains, islands, reefs, and a sea that's so blue that some astronauts have described it as the bluest in the world. Add to this well-preserved ancient towns and stone-built villages populated by friendly locals and great Mediterranean food and there's no wonder why many people call this country Europe's best kept secret.
Our 12 days here in Croatia are spent getting right in there and experiencing the best nooks and crannies of it! We'll stay within the walled town center of Split, surrounded by all the ancient beauty. We'll island hop over to the cosmopolitan island town of Hvar for a few days of gorgeous island life. We'll find out why Dubrovnik was chosen as the set of so many Game of Thrones episodes, and maybe even take a trip out to Montenegro. And we'll start and finish the trip in the capital and largest city of Zagreb with plenty of unique museums and nightlife - a perfect place to start and end your Croatia adventure.
Being a relatively small country means spending less time in a bus/boat on travel days between all of the diverse destinations and more time out there soaking it all in! Ready to find out more about this 12-day experience in Croatia? Check out the links to the left for a tonne of info, then contact us if you've got any questions. See you in Croatia!
$
2790.00
USD
includes all travel within the adventure, all taxes and all this stuff »