11 Days in Israel & Jordan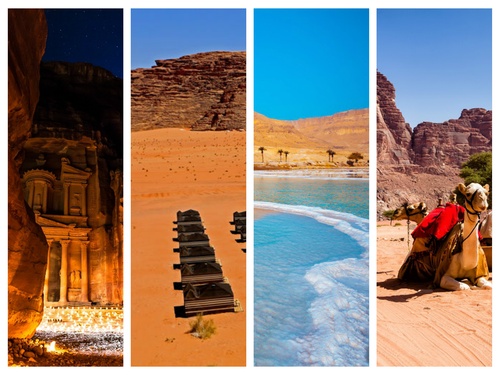 Cosmopolitan cafes lining beautiful white sand beaches, the giant golden dome of a local shrine rising over homes clad in Jerusalem stone, a 5th century masterpiece rising out of the the Jordanian desert... these 11 days in Israel & Jordan bring us into the middle of a region of fascinating contradictions. At any given time you may find yourself on camelback riding through the desert, reading a newspaper while you float weightlessly in the Dead Sea, sprawled out under the sun at the gay beach full of locals, exploring one of countless world-class museums, or taking in the unique culture and traditions on display through the streets of this Middle Eastern region. As gay travelers, this trip gives us the ability to take in the Middle East while enjoying the comfort of a relatively gay welcoming community. We'll immerse ourselves into the thriving LGBT scene, sleep under the stars in a Bedouin camp (don't worry, you'll have private en-suite bathrooms and all amenities too!), hike around the clifftop fortress of Masada among many more unforgettable experiences.
The relatively small size of the country means travel distances are mostly very short, allowing us to maximize our time spent exploring, adventuring, and experiencing this complex and unique part of the world! From the lowest point on Earth at the Dead Sea to the vast deserts of Jordan, and the streets of Jerusalem overflowing with history your days here are sure to be unforgettable. Ready to find out more about this 11-day experience in Israel & Jordan? Check out the links to the left for a tonne of info, then contact us if you've got any questions.
$
3190.00
USD
includes all travel within the adventure, all taxes and all this stuff »
$
3770.00
USD
includes all travel within the adventure, all taxes and all this stuff »