We use cookies
By using this website, you agree to our use of cookies. We use cookies to provide you with a great experience and to help our website run effectively.
Learn more
Got it
Caribbean Sailing Charter
Detours 10th Birthday Special
8 glorious days in the playground of socialites and celebrities, with a start and end on the Dutch side of Sint Maarten, and a week on our own private 156-foot sailboat cruising the Caribbean! As the first of three unique celebratory "10th birthday" itineraries in 2022, we'll spend this unforgettable trip island-hopping along the most stunning and exclusive islands in the Caribbean from Sint Maarten to St. Barts to St Kitts to Anguilla and more.
All your breakfasts, lunches, afternoon snacks, dinners, drinks, snorkelling and more - it's ALL INCLUDED too! On board, you'll be joined by 2 Detours trip leaders, plus a crew of 10 including your chefs and captains, as well as 24 other Detours shipmates. We'll explore stunning secluded beaches and unique towns together, snorkel beautiful reefs, hike to impressive viewpoints, then return to our ship for plentiful meals and fun under the sun - and stars. An unforgettable 8 days in paradise.
Cabins aboard our ship come in 7 options ranging from single-occupancy compact rooms, to the large "owners suite" with a king size bed. All rooms are air-conditioned and have a porthole, private bathroom, and power outlets. Due to bedding availability, cabins #1 through #6 are reserved for solo travelers, while cabins #7 and above are available for coupled travelers.
---
SINT MAARTEN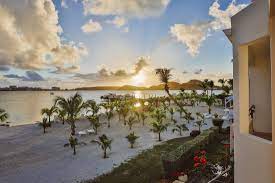 Hommage Hotel
Hommage Hotel, with its 5 striking white buildings, overlooks the beautiful Simpson Bay Lagoon on the French side of the Saint-Martin island, just minutes from the SXM airport.
This hip & calm modern hotel offers spacious rooms, local and flavored cuisine, an outdoor museum and lush tropical gardens. Enjoy panoramic sunsets, immerse yourself in nature and live the French Caribbean style.
The most beautiful beaches of the island, Baie Rouge, Baie Longue and Baie aux prunes are minutes away.
AT SEA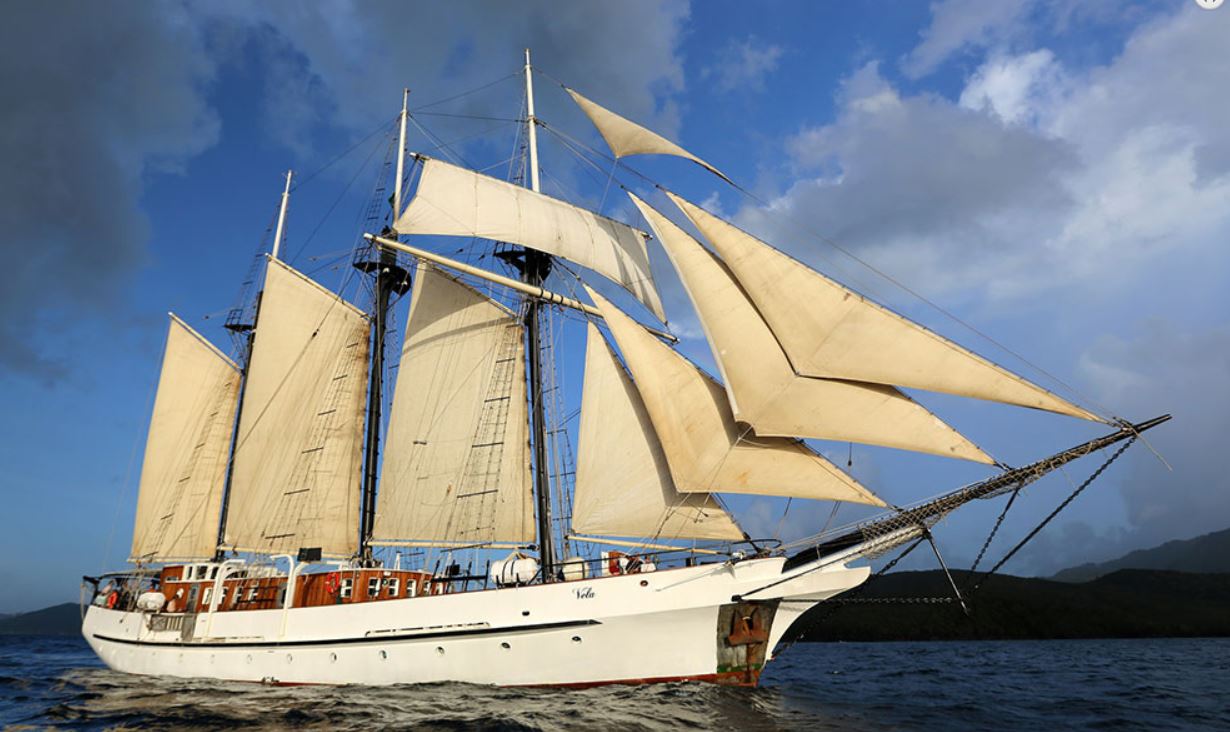 Once aboard our 156-foot home at sea, we'll be taken back to a time when tall ships ruled the waves. Everything about her will light your imagination and inspire a sense of wanderlust. Newly refitted, the ship's snug cabins all feature portholes and private bathrooms. Her teak decks are spacious and inviting with plenty of room to spread out.
It's the kind of adventure that fulfills your pirate soul in 21st-century comfort!
All breakfasts on board, plus Sint Maarten
All lunches on board
All dinners on board, plus welcome dinner in Sint Maarten
Unlimited beer, wine, rum punch
7 days / 6 nights private sailing charter accommodation
1 night accommodation Sint Maarten
Group port transfers
2 Detours trip leaders
10 onboard ship crew including captains and chefs
Snorkeling gear including fins
Port taxes & government fees & all other taxes
Not Included: International flights, optional crew/leader tips at traveler's discretion, optional shore excursions.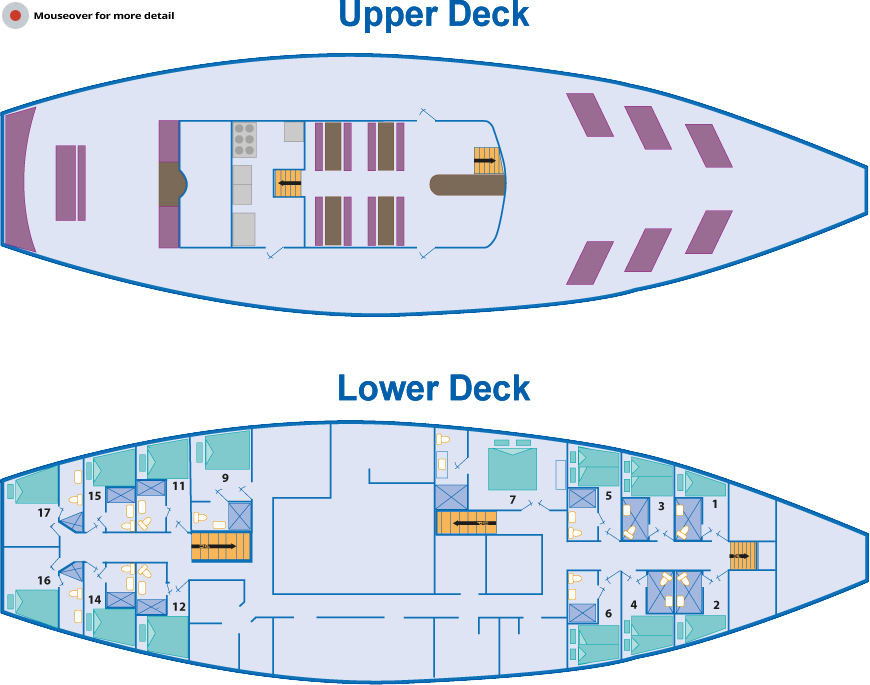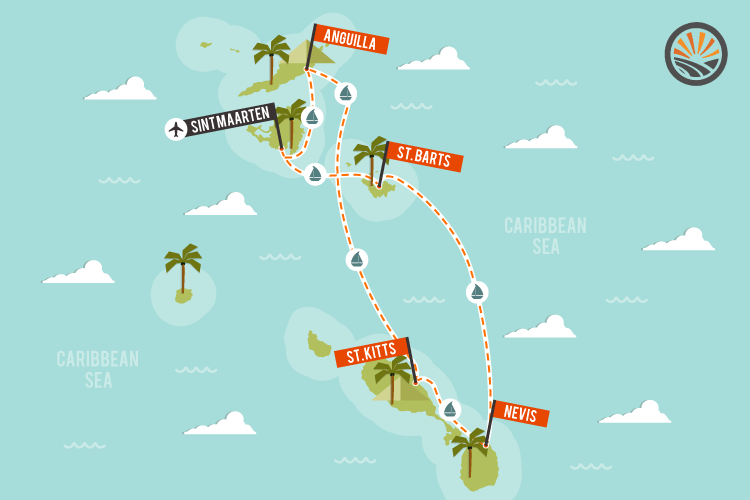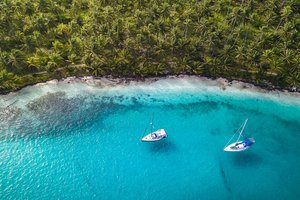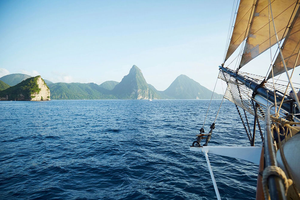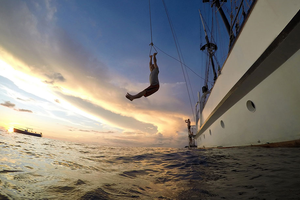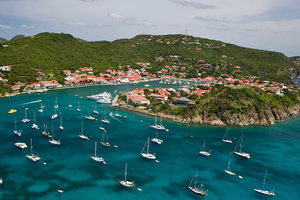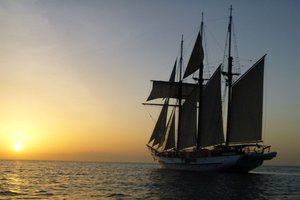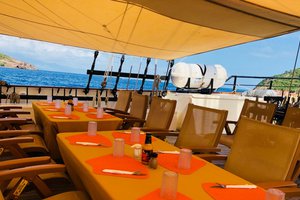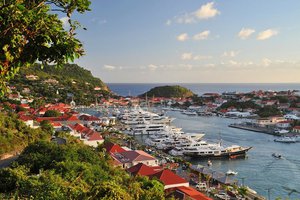 Trip Reviews
Our travelers love us, and you will too.
←
→
Kevin B. - USA
February 12, 2020
I've done 2 trips with Detours and they have both been wonderful. The tour leaders - Shane & Dan - were excellent, the accommodations were good and conveniently situated. The a la carte format of most activities allows you the freedom to do as much or as little as you please making for a stress free, enjoyable vacation. Great job guys and I look forward to my next trip with you!
Larry J. - USA
May 20, 2020
We recently traveled with Detours to Greece. From the moment we began our initial inquiry to the time we returned home from our trip, Detours guided us each step of the way. We especially love that Detours planned everything, but developed the itinerary so that we didn't feel pressured for time and allowed us to break away and do our own thing if we wanted to. And the trip is an incredible value! We also love the small groups size. Our trip guide, Miles, truly went out of his way to make sure that any needs were met, and was always available to answer questions and provide advice. When storms in the U.S. prevented us from returning from Greece for two days, Miles was right there to make sure we had accommodations during our delay. We loved our trip so much that we booked another trip to Egypt this summer. The recent pandemic derailed our trip, but they allowed us to rebook another trip, so we'll be traveling with Detours to Portugal and Morocco soon! I recommend Detours Travel without reservation.
Joe F. - USA
May 21, 2020
I took my first trip with Detours in November 2018 to Israel and Jordan. It was one of the best trips of my life, aside from a great destination, the guys I met were great and in a few instances I have maintained ongoing friendships. So it was a no brainer when I learned one of my friends from that trip booked Greece for this June. Unfortunately the universe had other plans and the worldwide Covid pandemic forced Detours to cancel our trip. During this time of total uncertainty on every level, general communication to the public has not been great. Miles and Detours are the exception, even as I know they are dealing with business related issues far beyond the impact to their customers, Miles somehow manages to find time to put out weekly detailed updates. His updates are factual and sympathetic to his clients when we are only losing a vacation (for now). This is amazing considering he is fighting to maintain his livelihood. He also finds time to answer individual emails in very detailed responses when I'm sure at times he wants to toss his laptop against the wall and walk away! It's a true measure of who Miles and the entire Detours group are and why anyone should feel confident working with them. While the current pandemic has forced that trip to be cancelled, I did not hesitate to rebook a new trip next April to Egypt with Detours. They can't control the pandemic or the consequences of it but they can control how they react to it and they have reacted in the best way possible. I can't wait to join them in April for Egypt and eventually I will get to Greece, with Detours of course!
Our Other Trips
We offer trips to many amazing destinations.