We use cookies
By using this website, you agree to our use of cookies. We use cookies to provide you with a great experience and to help our website run effectively.
Learn more
Got it
G'day and welcome to Australia, mate! A vast landscape with pristine beaches, iconic skylines and natural wonders are yours to explore on this 10-day adventure down under that ends with the world-famous Mardi Gras in Sydney!
Our adventure begins with our very own Aussie (Shane!), who will welcome you to his native home in Southeast Queensland with a real Australian 'barbie', some wildlife encounters (no, not Shane's family!), and endless white-sand beaches to check out. After a couple of days settling in, we'll head to Melbourne for 3 days to get a taste of this cultural and cuisine-fueled metropolis and its surrounds, before heading to the red centre where we'll be introduced to the outback and the iconic 'Uluru' through the heart and soul of it's indigenous culture. From here, we head to Sydney to finish on a high with some harbour-cruising, bridge-climbing, beach-going days - all during one of the most famous pride celebrations in the world!
**Note: this is a special-edition trip operated only once in 2024 with a maximum group size of 30 plus 2 Detours leaders. Check out more details in the below itinerary, and click on each tab to see our accommodation, inclusions, and trip notes too.
We don't like staying in smelly shacks on our vacations and we're pretty sure you don't either! You work hard to go on vacation and we believe you deserve an enjoyable, comfortable place to wind down at the end of each day. We put a LOT of time into finding the perfect accommodation for your trip. After rigorous Wi-fi signal testing, fluffing pillows, and taking a shower or two, we've narrowed down our favorite properties. Check out our approved accommodation to see where we've stayed in the past and where we'll likely be staying on your trip.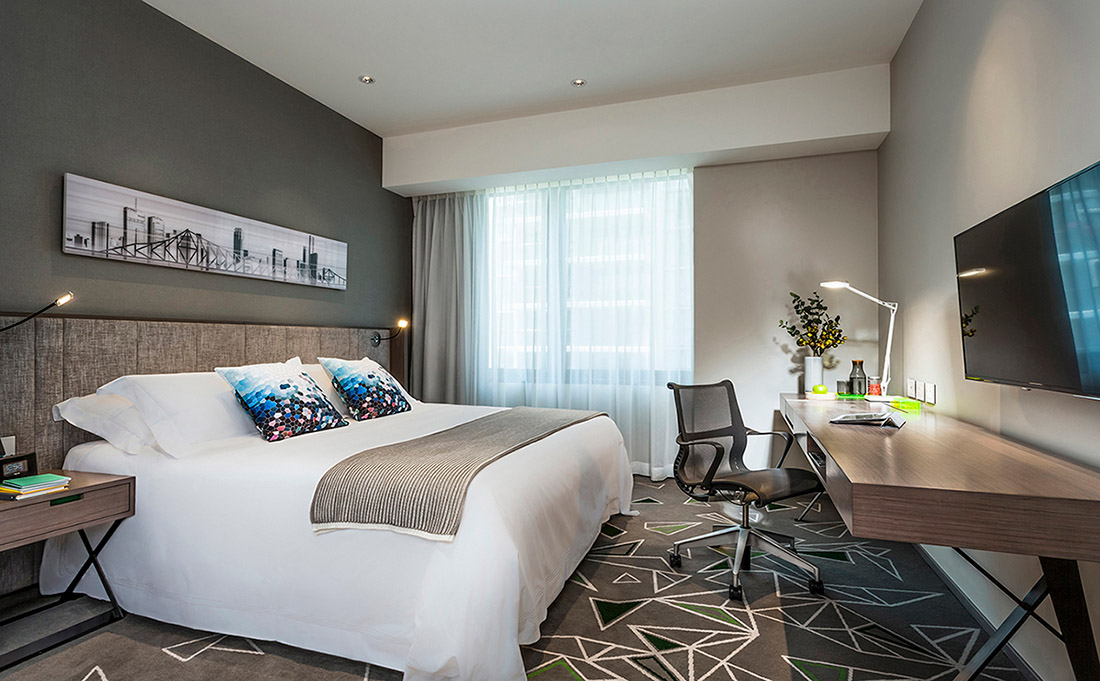 BRISBANE: Capri by Fraser Hotel
Sleek apartment hotel in a modern high-rise building located in the centre of downtown Brisbane and just a 4-minute walk from Brisbane City Botanic Gardens. Amenities include an indoor swimming pool, a sauna, and a 24/7 fitness centre. The on-site Black Fire Restaurant produce some of Australia's finest Mediterranean cuisine, serving delicious organic and fresh seasonal produce grown and sourced locally.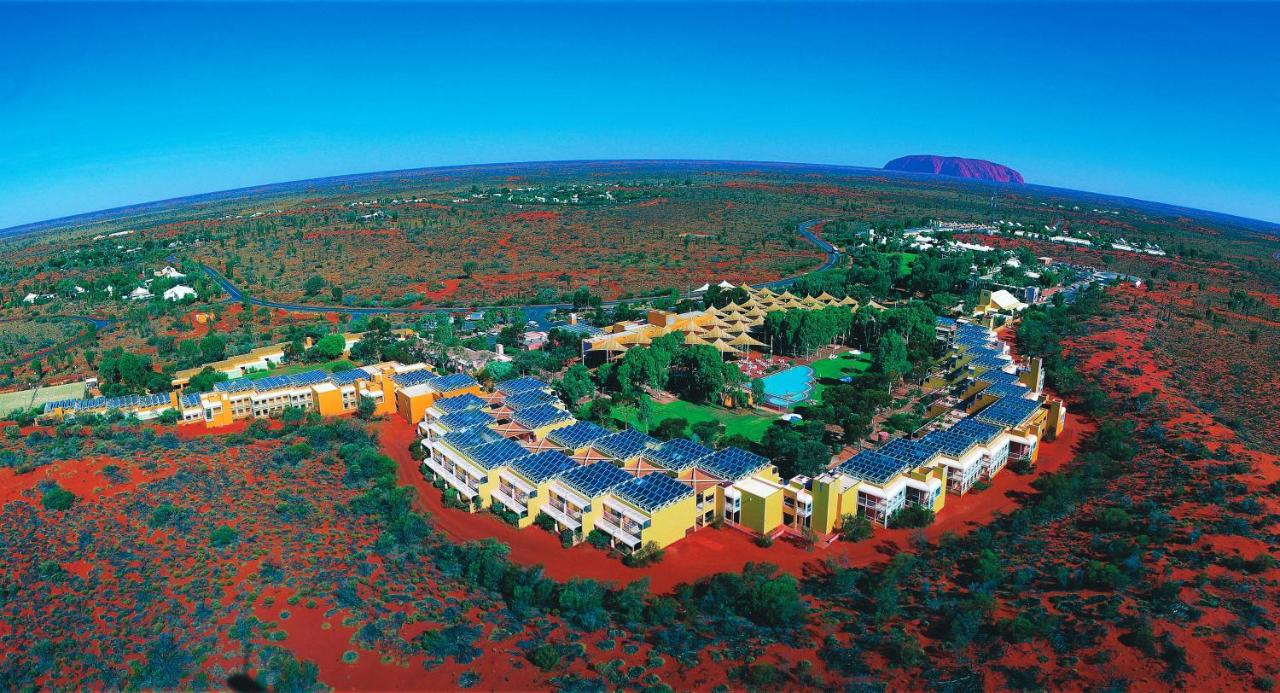 ULURU: Sails in the Desert Hotel
Shaded by sails and set amid the Red Centre outback, this breezy hotel is about as close as you can get to Ayers Rock, and the nicest property in the area too. There's a laid-back restaurant and a lobby bar, as well as an outdoor pool, a pool bar and a spa offering massage.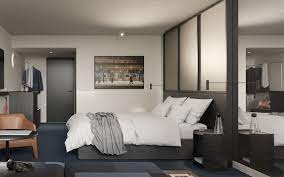 MELBOURNE: Lancemore Crossley Hotel
Centrally located between the Paris end of Bourke Street, Theatre District, and Chinatown, this cosmopolitan boutique hotel has a rooftop terrace featuring views of the city. There's also a 24/7 gym and a sleek lobby bar. Home to 113 art-filled accommodation rooms, with a style that is richly layered, complex and unique.
SYDNEY: A by Adina Sydney
Perfectly located only seconds away from Sydney's Australia Square, this hip and modern hotel will have you immersed in the heart of Sydney life. Take a dip in the pool, workout in the gym, or simply lay back and take it easy in your contemperary stylish rooms. Room features include air conditioning, kitchenette, wifi and bashroom with complimentary amenity kit.
*Please note that due to availability, these exact hotels may not all be available during all Detours trips. However, we will always replace these with similar hotels.
What's included? • All taxes • Accommodations for your 10-day Detours experience • All full breakfasts • Three one-way domestic flights from Brisbane to Melbourne, Melbourne to Uluru, and Uluru to Sydney • Australian BBQ with food and drinks (welcome dinner) • Koala centre visit in Brisbane with transport • Trip to Surfers Paradise with transfers • Walking tour of central Melbourne • 3 hour harbour cruise in Sydney Harbour • Guided walks around Uluru (Ayers Rock) • All transfers between itinerary stops • Knowledgeable and fun Detours trip leader •
What isn't included? • Meals and drinks outside of those listed above • Activities outside of the those listed above • International Airfare to/from Australia • Arrival/departure airport transfers • Optional gratuities •
Additional spending budget? Your big-ticket items are included through the trip, but you'll want to budget for additional spending such as additional meals, drinks, shopping, activities, etc. These costs can vary dramatically with differing personal habits but we suggest expecting to spend an additional $900 USD at the lower end for the more budget-conscious and $1300 USD at the higher end for the splurgers. We suggest arriving to Australia with some local cash, approximately the equivilant of $200 USD.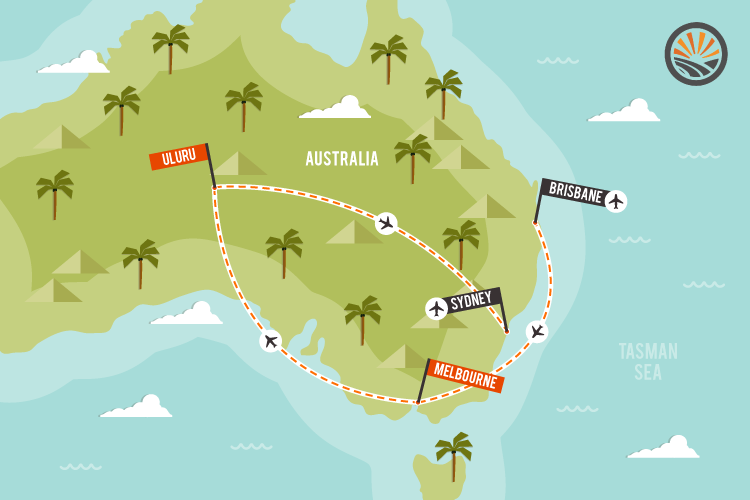 Register Now
with a $500 USD deposit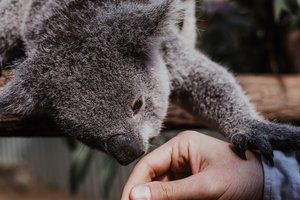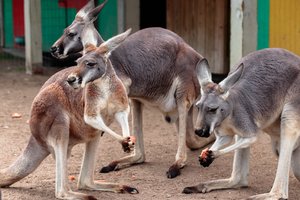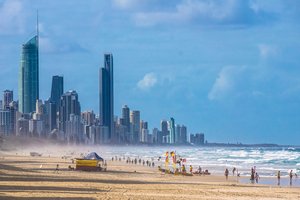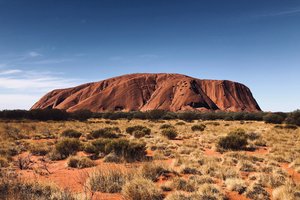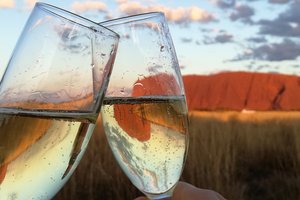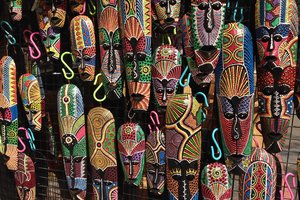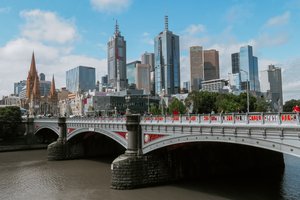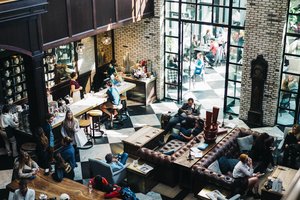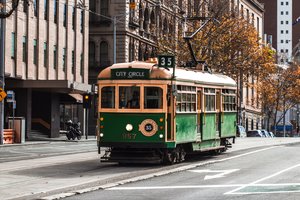 ←
→
Saul V. - USA
March 13, 2023
Detours is the perfect company to travel with, I've done four different tours and each and everyone of them were amazing, the tour guide are very knowledgeable and helpful with anything that may arise during the trip, you can be busy exploring or relaxing if that's your wish, very accommodating and just the Best , Dan and Kyle are great tour guides, I recommend this company to everyone.
Michael G. - USA
March 2, 2023
We just completed our third Detours trip, and each trip has gotten better and better, and the first one was fantastic! Miles, Brandon and Dan are all wonderful guys who were really into making sure everyone has a great time! (Haven't had the pleasure of meeting the other Detours trip leaders yet.) Loved all accommodations, activities, and places we visited, and very importantly the camaraderie developed with fellow travelers. Looking forward to our next Detours trip!