We use cookies
By using this website, you agree to our use of cookies. We use cookies to provide you with a great experience and to help our website run effectively.
Learn more
Got it
Experience the vibrant capital cities of Denmark, Norway, and Sweden and the stunning fjords surrounding Bergen on our first no-bus trip! Take in the sea-front cities of Copenhagen, Oslo, Bergen, and Stockholm on this 3-country itinerary featuring scenic cruises and incredible train journeys. The cities are uniquely beautiful, with world-class dining and museums, but add to that some incredibly beautiful landscapes and outdoor activities and you're in for an unforgettable trip.
This trip has been uniquely crafted around beautiful boutique accommodation in the heart of each city, as well as an emphasis on beautiful cruise, train, and flight inclusions to ensure our travelers experience both the heart of each city as well as the incredible landscape along the way. That's why, as our first no-bus itinerary, we'll take an overnight cruise from Copenhagen to Oslo, a scenic train ride on the famous Bergen Railway to Bergen, and a quick flight to Stockholm to round off this pan-Scandinavia adventure together. Check out more details in the below itinerary, and click on each tab to see our accommodation, inclusions, and trip notes too.
Please note: In 2023, July 25th and 27th departures visit Stockholm during Stockholm Pride. In 2024, July 23rd and 25th departures visit Stockholm during Stockholm Pride.
We don't like staying in smelly shacks on our vacations and we're pretty sure you don't either! You work hard to go on vacation and we believe you deserve an enjoyable, comfortable place to wind down at the end of each day. We put a LOT of time into finding the perfect accommodation for your trip. After rigorous Wi-fi signal testing, fluffing pillows, and taking a shower or two, we've narrowed down our favorite properties. Check out our approved accommodation to see where we've stayed in the past and where we'll likely be staying on your trip.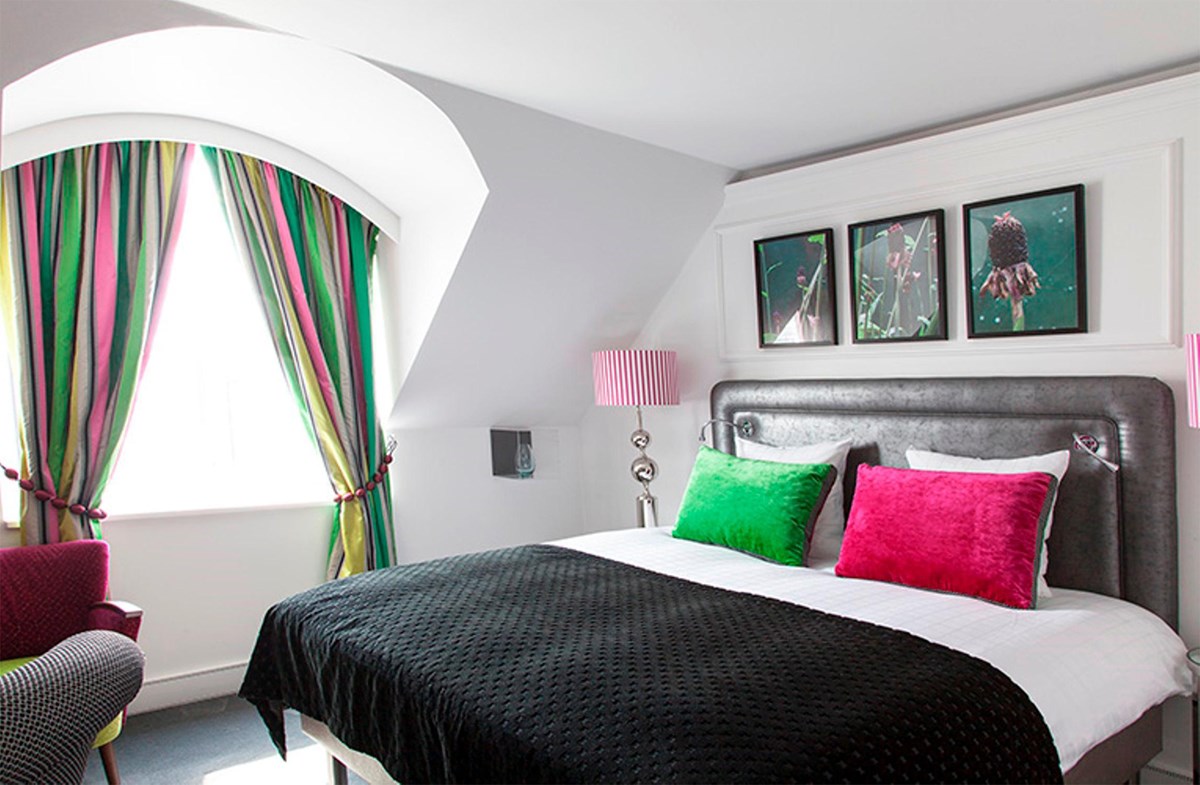 COPENHAGEN: Absalon Hotel
Set in a neoclassical building with bright modern rooms, the Absalon Hotel is conveniently located just steps away from Copenhagen's main train station and only a 7-minute walk from the famous Tivoli Gardens. They've also got a funky bar, bike rentals to help exploring, and comfortable rooms, with a great breakfast buffet each morning too.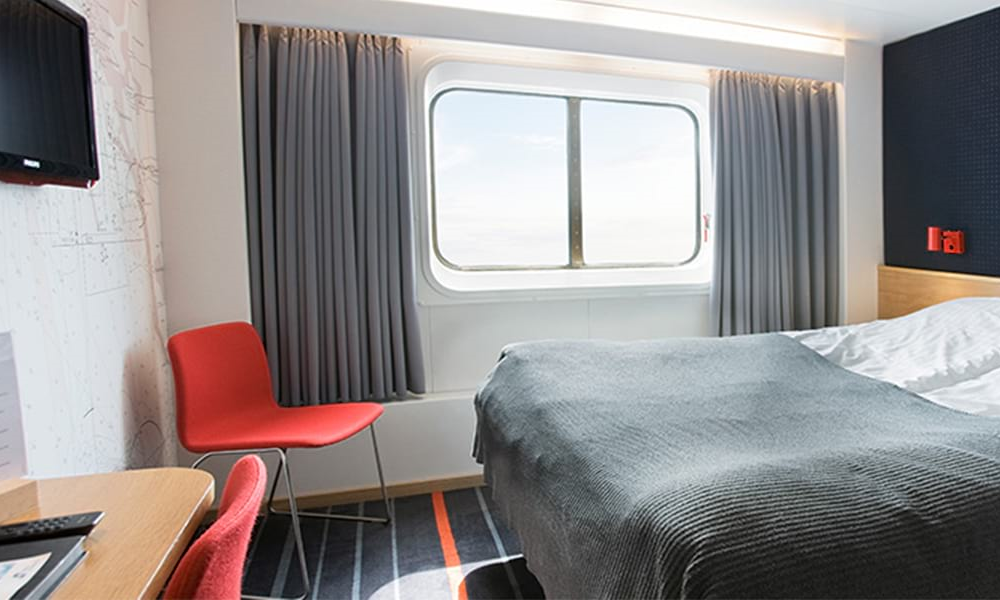 COPENHAGEN / OSLO FERRY
We've booked the premium "Commodore Cabins", which include Wi-Fi, flat screen TV's, bathroom with toiletries, hairdryers, and a seating area in addition to the comfortable bedding and full breakfast in the morning.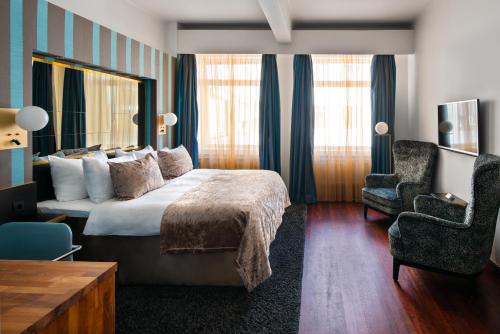 OSLO: Hotel Christiania Teater
Set in a stately 1917-built property that was once a theater, this swanky downtown hotel offers warmly decorated rooms with Wi-Fi, flat-screen TVs and desks. The location of the property is excellent, right at Studenterlunden Park in the heart of the city, making walking to all the main sites very easy.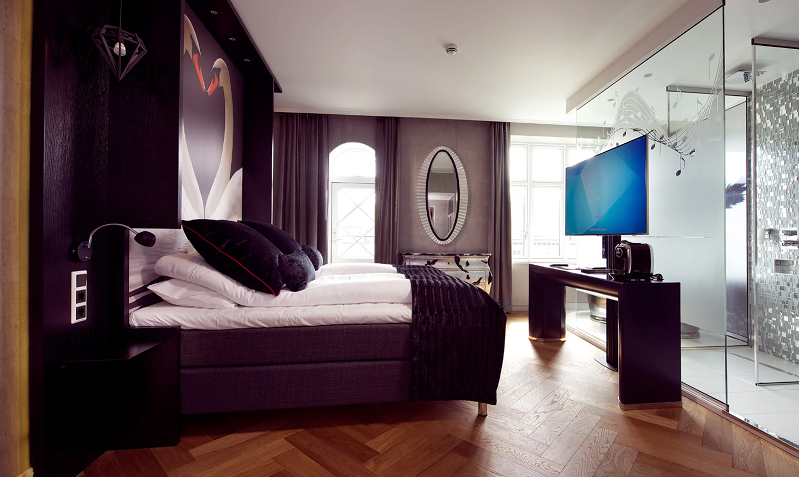 BERGEN: Oleana Hotel
Set on a tree-lined boulevard, this restored, music-themed boutique hotel in the center of Bergen features funky modern rooms with complimentary Wi-Fi, flat-screen TVs and minibars, plus rainfall showers. It also has a great restaurant and is located within a short walking distance of all the town's main sites.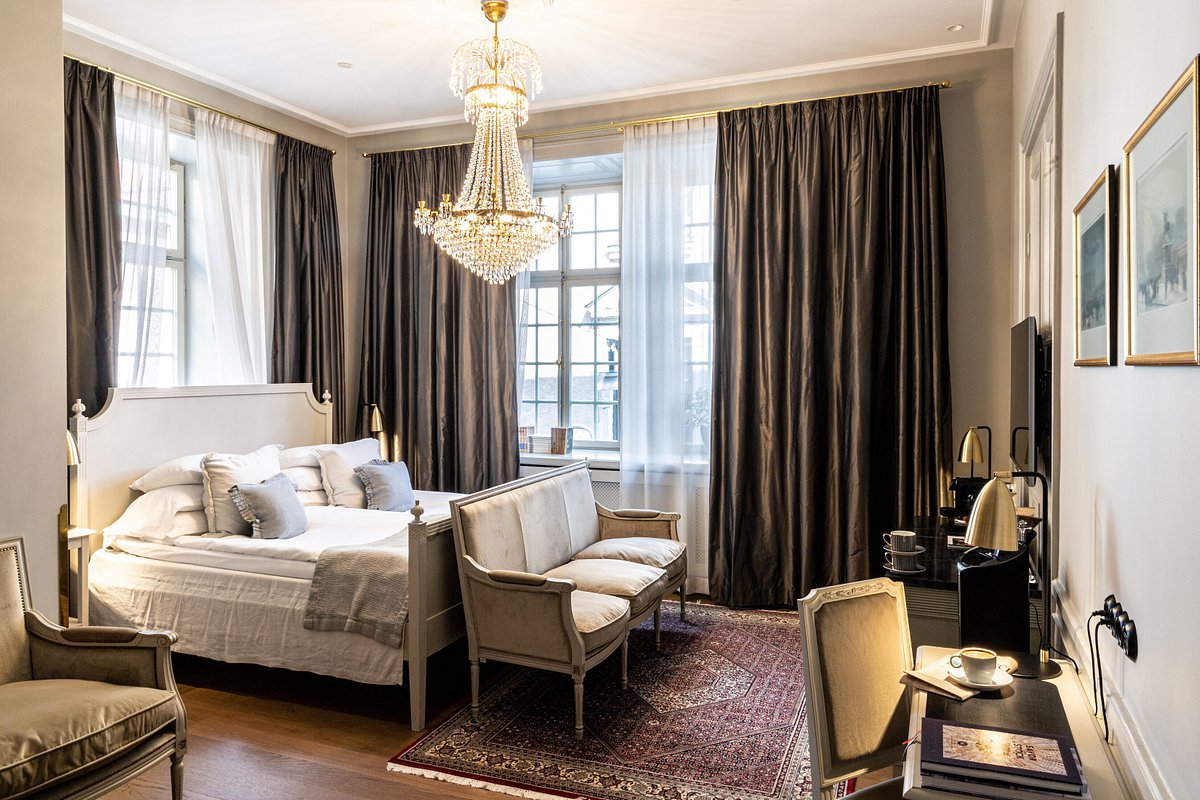 STOCKHOLM - Hotel Kungsträdgården
Chic rooms with eclectic French-inspired decor, some featuring chandeliers, with Wi-Fi, smart TVs and minibars. There's a hip French bistro, a lounge, and a fitness center too. This property is also perfectly located, right in the middle of central Stockholm making it easy to explore this uniquely beautiful city.
*Please note that due to availability, these exact hotels may not all be available during all Detours trips. However, we will always replace these with similar hotels.
What's included? • All taxes • Accommodations for your 11-day Detours experience • All full breakfasts • One-way international flight from Bergen to Stockholm • Overnight ferry transport from Copenhagen to Oslo including dinner • Walking tour of Oslo with local guide • 2-hour floating sauna experience in Oslo • All railway/boat/bus travel from Oslo to Bergen • Fjord boat cruise from Flåm to Gudvangen • Bicycle tour of Copenhagen with local guide • 3-day Stockholm boat/bus hop-on-hop-off pass • Welcome dinner and drinks • Knowledgeable and fun Detours trip leader •
What isn't included? • Meals and drinks outside of those listed above • Activities outside of the those listed above • International Airfare • Arrival/departure airport transfers • Optional gratuities •
Additional spending budget? Your big-ticket items are included through the trip, but you'll want to budget for additional spending such as additional meals, drinks, shopping, activities, etc. These costs can vary dramatically with differing personal habits but we suggest expecting to spend an additional $850 USD at the lower end for the more budget-conscious and $1200 USD at the higher end for the splurgers. We suggest arriving to Scandinavia with some local cash, approximately the equivilant of $100 USD in each currency.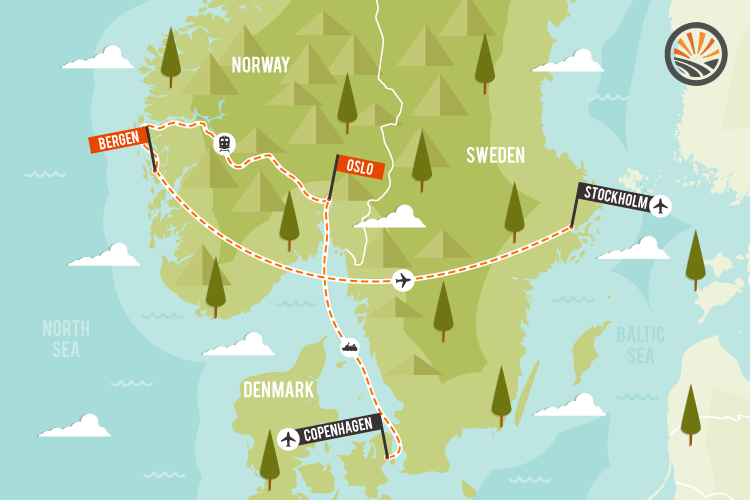 Register Now
with a $500 USD deposit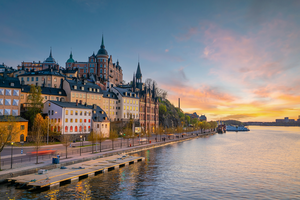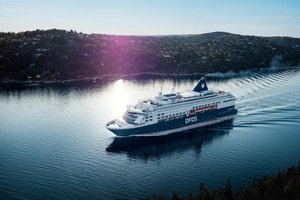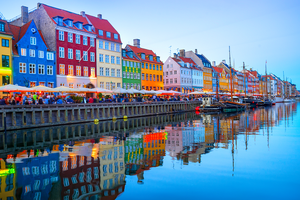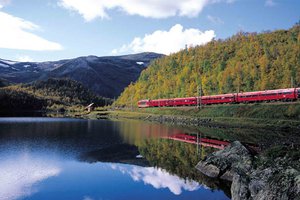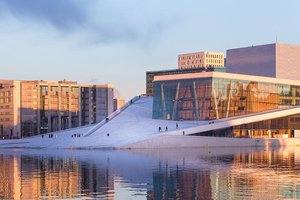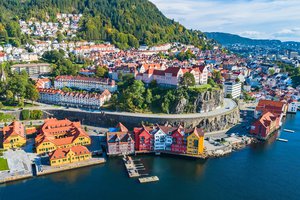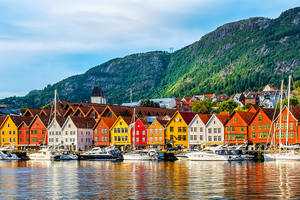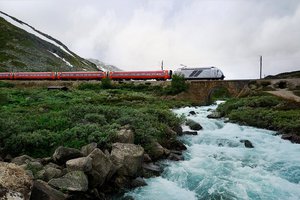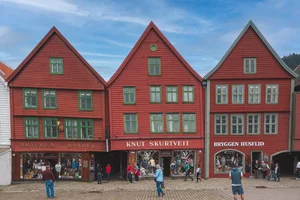 ←
→
Gerald M. - USA
October 13, 2022
During the pandemic, I made certain life changing decisions about wanting to live my authentic self and savoring the rest of my life experiences including travel. I did research on companies which offered travel tours for people who share similar lifestyles. I decided to go on my first trip to Portugal and Morocco with Detours and the rest is history. I have since been to Greece and Italy. I will soon go to Costa Rica, Belize and South Africa with Detours. I am very happy with this company for several reasons including cost, experiences and the personal touch provided on each and every trip. I have travelled to most of the world prior to Detours but the experience with the trip leaders are indeed enriching and each leader is so endearing. This is truly a company which executes these tours with passion, heart and above all that genuine Canadian warmth. Thank you Detours !!!
Ryan M. - USA
August 31, 2022
I could not recommend Detours Travel highly enough! My husband and I just returned from an amazing trip to Rome and Tuscany with Detours. Every conceivable detail was thoughtfully arranged and cared for by the owner Miles and our trip leader Shane. The accommodations at our Tuscan castle brought fantasy to reality and far surpassed our expectations. We didn't just see Italy…we lived and experienced it! That is the experience Detours offers. This team works tirelessly for their customers. This was my first trip and my husbands second but we will be coming back for more!
Larry S. - USA
May 18, 2022
Can't say enough great things about this tour group. I'm a new solo traveler and was apprehensive about going across the globe alone, but Detours made for an unbelievable experience in Eastern Europe. I was also wary of doing a "tour" as I generally like to explore the sites I like with leisure but again, Detours hit it out the park. Our tour leader, Brandon was simply amazing. He was very kind, patient, and knowledgeable... not to mention, fun! He always set up plans for the day, but all travelers were free to join or explore on their own. This was the nice part about this tour, you are never out of options and can always be with the group, but are never expected to be. For instance, I had already been to Berlin, so most of the days there I explored the city by myself as the rest of the group visited the sites I had already been to. But, the nice part was I was able to meet up with the group at any time, including the great dinners planned, so I never had to eat a meal by myself (which was the most unappealing part of vacationing solo for me).

Detours has a great protocol of setting up a walking tour on the first day of visiting a city, which was nice because you got a local guide to provide info and it also allowed you to determine which sites you wanted to visit during the rest of your stay. Plus, the guides we had were fantastic - personable, knowledgeable, and local. The tour leader then make plans to visit the top attractions and you are free to tag along or go somewhere else that's more to your preference. Regardless of what you choose, your leader was always in communication so it was easy to find the group throughout the day.

The accommodations we had were fantastic as well. They were more boutique hotels, but very nicely appointed and central to each city. I would say the included breakfast at each one was also great!

Finally, I couldn't complete this review without raving about our tour leader, Brandon. He was so nice and patient, always ensuring that each person was happy and taken care of, including when there were unforeseen mishaps. He chose great restaurants and destinations, but was also open to suggestions by others. He's very personable and fun to hang out with... he was right there with me at 3am dancing at the clubs, which was unexpected but awesome!

I couldn't be more happy with my first "solo" trip, as well as my first "tour". I'm glad I stumbled upon Detours and am already planning on my next adventure. HIGHLY recommend.