We use cookies
By using this website, you agree to our use of cookies. We use cookies to provide you with a great experience and to help our website run effectively.
Learn more
Got it
Behind all the fun, we take our travelers health and safety very seriously. We're constantly monitoring local situations with the assistance of our large network of local partners and friends in addition to official government information sources. We also work with our local partners in every destination to ensure we've done what we can to provide you a safe and enjoyable experience, but it's also important to prepare yourself before you head out too. To get past all the dramatic headlines and rumors, we feel the best sources of information for travelers are provided by your own government's travel advice websites. Check out the following helpful links:
---
Whether you're in Paris, Pittsburgh, Phnom Penh, or some lovely place in between, there are some general tips that you should consider when traveling anywhere:
Don't flash wealth - Be discreet with cash and valuables.
Leave unnecessary valuables behind - No need to bring all of your most prized possessions every time you leave the hotel room.
Transport safely - Road rules/safety differ greatly around the world. Always wear a seatbelt and use reputable operators.
Keep emergency contacts handy - If you find yourself without your phone, make sure you know your way back to the hotel and how to contact someone.
Get comprehensive travel insurance - You never know when you may need a travel insurance policy with more beefed-up coverage.
Learn common local scams - You're bound to meet friendly locals, but it's smart to know how to spot a local scam.
Blend in - The less you scream "tourist" the less you'll be a target for potential theives and scammers.
Travel in numbers - Especially at night, join your fellow group members when exploring rather than hitting the streets solo.
---
But what if a serious situation occurs in one of our destinations? We make our travel decisions based on the advice of the above governmental sources as well as our local partners and friends. We're committed to making decisions that keep our travelers safe whether it requires a cancellation prior to departure, or repatriation during a trip. We'll take this as another opportunity to mention comprehensive travel insurance if you're concerned that the destination you're visiting may for some reason become unsafe to travel to. As local events and safety are always changing over time, we encourage you to contact us (or refer to above governmental sources) if you have a current concern, and be aware of the booking conditions that relate to your travel with us.
CORONAVIRUS
Latest update: January 25, 2020 - Whether you're considering booking upcoming travel, or you're already booked onto an upcoming trip with us, we understand that the uncertainty related to Coronavirus can be worrying. With operations across 6 continents, we understand the reality of ever-changing conditions due to all sorts of potential risks whether that's extreme weather, terrorism, or this current coronavirus. We are fortunate to have many close friends and business partners in each of our destinations to give us first-hand accounts of current situations, but our decisions regarding travel will always be based on the advice of reputable organizations such as the World Health Organization, Center for Disease Control, and relevant local authorities.
As of this writing over 60 trips through May 15th, 2021 have been cancelled. Our affected travelers have been contacted directly. To ensure all booked travelers are kept up to date, those who are registered on trips are receiving regular update emails.
If a "LEVEL 3" designation from the CDC applies to any place we operate, or if situations outside of our control keep us from being able to operate a trip, we will proactively contact our travelers at least 30 days prior to their trip with information and will issue a full credit for future travel.
We encourage everyone to educate themselves using reputable and accurate sources such as the following:
Restrictions and advice from governments are changing rapidly and we encourage every traveler to keep updated with the latest information as it relates to your travel.
THE LATEST OF OUR UPDATE EMAILS
January 25th, 2020 - Hello again to our travelers on upcoming trips with us. This is our update email for all travelers who are currently booked on trips with us with scheduled departures from now through May 15th, 2021. To ensure everyone is kept as updated as possible, you'll continue receiving these updates until either your originally scheduled trip date has passed, or you've re-scheduled your trip with us to a later date. You can also opt out of these updates by responding to this email.
While we're excited about the promising news related to effective vaccines over the past couple of weeks, cases continue to surge in many parts of the world. Therefore, our trip cancellations have now been extended for all trips from March 20th, 2020 through May 15th, 2021. We know how excited you've been for your upcoming trip with us and we're sorry to be the bearer of bad news. We really hope that you're all staying well and that we can just shift your trip dates and start looking forward to a fabulous 2021/2022 together! Several 2021 trip dates are already sold out or very close to full, giving us plenty to look forward to once we're able to jump back on a plane to somewhere exciting again!
The majority of questions we are receiving are related to credits and refunds and can be answered by the three answers shown below. There is no need to do anything at the moment unless you're ready to move your trip to new dates. 100% of your paid funds are safe and sound and ready to be applied to a future trip once you're ready. We miss all of the fun adventures with you and are eager to get back to it as soon as we can!
Just to confirm, at this point ALL trips scheduled to start between March 20th and May 15th, 2021 have now been cancelled and all affected travelers have been contacted directly. We remain available by phone, email, and live-chat on our website during regular business hours to assist you in answering questions or re-booking travel, or if you'd just like to say hi of course. I'll also go over the most frequently asked questions as follows:
Is my trip still operating?

We are operating on a minimum 30-day rolling decision-making schedule. Meaning that, due to the quickly changing restrictions, we are making cancellation decisions at least 30 days prior to a trip and will be in touch directly with you as soon as possible if we need to cancel your trip. If your trip is beyond 30 days from now and you haven't received an email directly regarding your trip then we still have hope that it will operate as planned. However, at the moment ALL trips through May 15th, 2021 have been cancelled. These travelers can move their paid amounts to any Detours trip to any destination in the future, with no restrictions. We base our decisions on the advice of the CDC and WHO related to the country of travel as well as the travel restrictions that apply. Should either organization label a destination country as "avoid all non-essential travel" or if current travel restrictions keep travelers from arriving we will proactively contact travelers on affected trips and offer to move their payments to another trip.

I want to cancel my future trip, can you refund me?

We continue to process refund requests and cancellation requests for trips beyond 30 days on a case-by-case basis and this is still a difficult question to answer. Your first step in this case would be to contact your travel insurance provider to try to make a case for the coverage of your cancellation reason. We don't say this to pass the buck, we say this because each of our suppliers is handling cancellations differently. Hotels, local guides, transportation companies, etc. are all going through a difficult time and have implemented differing policies as it relates to the issuing of credits versus refunds and as it relates to the date of future travel. Detours has a responsibility to adhere to these policies but are in ongoing negotiations with each one in an effort to get as much compensation to our travelers as possible. Despite our cancellation policy, we are taking each cancellation request and doing what we can in terms of a refund but ask for your understanding if we cannot get full cash refunds.

What if travel restrictions keep me from getting to the destination country?

As your citizenship or recent travel may affect your ability to enter a specific country, we encourage you to regularly check the entry requirements of the country you are traveling to as these are subject to change at any time and it's important to ensure you have the latest information. If you are not able to reach the starting point of the trip (your hotel lobby in the starting city of your trip) please contact us as soon as possible to discuss options.

What happens if Detours needs to cancel a trip due to COVID-19?

If a trip is cancelled due to a reason outside of our control (COVID-19) we will transfer all paid amounts to any other Detours trip to any destination on any dates in the future. This is despite not always being able to get non-refundable paid services back ourselves and we believe this is the most flexible policy of any similar tour operator out there. Why no full refunds? When you make a payment to us, we use that to secure hotels, boats, local guides, trains, etc. We have quickly learned that almost none of our suppliers will refund us the funds that we've paid on your behalf, but they provide some amount as a credit for future trips. In a time of mass cancellations we cannot offer full refunds when we are not receiving any refunds from our suppliers.
Thank you again for your understanding. We hope you're keeping happy and healthy through this pandemic and we look forward to getting back out there to experience the world with you soon. In the meantime, please practice your social distancing, hand-washing, and everything you can do to help prevent the spread of COVID-19.
Sincerely,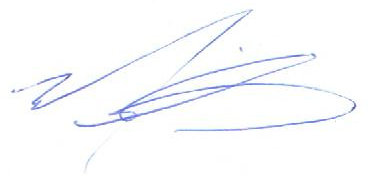 Miles Mitchinson, Owner, Detours Travel
---
As always, if you've got any questions please get in touch with us.