Behind all the fun, we take our travelers health and safety very seriously. We're constantly monitoring local situations with the assistance of our large network of local partners and friends in addition to official government information sources. We also work with our local partners in every destination to ensure we've done what we can to provide you a safe and enjoyable experience, but it's also important to prepare yourself before you head out too. To get past all the dramatic headlines and rumors, we feel the best sources of information for travelers are provided by your own government's travel advice websites. Check out the following helpful links:
---
Whether you're in Paris, Pittsburgh, Phnom Penh, or some lovely place in between, there are some general tips that you should consider when traveling anywhere:
Don't flash wealth - Be discreet with cash and valuables.
Leave unnecessary valuables behind - No need to bring all of your most prized possessions every time you leave the hotel room.
Transport safely - Road rules/safety differ greatly around the world. Always wear a seatbelt and use reputable operators.
Keep emergency contacts handy - If you find yourself without your phone, make sure you know your way back to the hotel and how to contact someone.
Get comprehensive travel insurance - You never know when you may need a travel insurance policy with more beefed-up coverage.
Learn common local scams - You're bound to meet friendly locals, but it's smart to know how to spot a local scam.
Blend in - The less you scream "tourist" the less you'll be a target for potential theives and scammers.
Travel in numbers - Especially at night, join your fellow group members when exploring rather than hitting the streets solo.
---
But what if a serious situation occurs in one of our destinations? We make our travel decisions based on the advice of the above governmental sources as well as our local partners and friends. We're committed to making decisions that keep our travelers safe whether it requires a cancellation prior to departure, or repatriation during a trip. We'll take this as another opportunity to mention comprehensive travel insurance if you're concerned that the destination you're visiting may for some reason become unsafe to travel to. As local events and safety are always changing over time, we encourage you to contact us (or refer to above governmental sources) if you have a current concern, and be aware of the booking conditions that relate to your travel with us.
CORONAVIRUS
Latest update: March 26, 2020 - Whether you're considering booking upcoming travel, or you're already booked onto an upcoming trip with us, we understand that the uncertainty related to Coronavirus can be worrying. With operations across 6 continents, we understand the reality of ever-changing conditions due to all sorts of potential risks whether that's extreme weather, terrorism, or this current coronavirus. We are fortunate to have many close friends, business partners, and our own Detours trip leaders in each of our destinations to give us first-hand accounts of current situations, but our decisions regarding travel will always be based on the advice of reputable organizations such as the World Health Organization, Center for Disease Control, and relevant local authorities.
As of this writing all trips through May 15th, 2020 have been cancelled. Our affected travelers have been contacted directly.
Our regular payment and cancellation policies have been ammended to allow balance payments 30 days prior to trip departure (from 60 days prior) to provide extra flexibility for travelers with trips through August 31, 2020. If a "LEVEL 3" designation from the CDC applies to any place we operate, or if situations outside of our control keep us from being able to operate a trip, we will proactively contact our travelers at least 30 days prior to their trip with information and will issue a full credit for future travel.
We encourage everyone to educate themselves using reputable and accurate sources such as the following:
Restrictions and advice from governments are changing rapidly and we encourage every traveler to keep updated with the latest information as it relates to your travel.
A MESSAGE FROM MILES
March 16, 2020 - I'd like to personally thank all of our travelers for your continued support as well as your patience and understanding during this Coronavirus uncertainty. It's an unprecedented event for the travel industry and with new headlines and travel restrictions seemingly released every few minutes we are working tirelessly to ensure that we respond to each of your questions and concerns as quickly and as effectively as possible. We are committed to the safety of our guests in addition to the commitment we have to our own Detours family and local partners. If you've traveled with us before, I'm sure you've learned that the 7 of us have a genuine passion for what we do and our commitment to our travelers is surely unparalleled. I feel a personal obligation to ensure that through these current events I do whatever I can to support this family we've created, while also being as flexible and understanding as possible to our travelers concerns and it's based on these values and obligations that I answer the following common questions we are receiving:
Is my trip still operating?

With the exception of our "10 Days in Europe" trip scheduled to start on April 23, all trips are still operating. We base our decisions on the advice of the CDC and WHO related to the country of travel and at this time neither organization has stated that travelers should avoid all non-essential travel to our destinations outside of Europe. Should either organization label a destination country as "LEVEL 3", or if we are unable to operate a trip due to situations outside of our control, we will proactively contact travelers with trips commencing within 30 days and offer to move their full payments to another trip.

I'm nervous about getting Coronavirus, can you fully refund me?

This is a difficult question and requires a detailed answer. Your first step in this case would be to contact your travel insurance provider to try to make a case for the coverage of your cancellation reason. We don't say this to pass the buck, we say this because the reality of trying to get refunds for you in a destination that doesn't have any restrictions against it is nearly impossible. Hotels, local guides, transportation companies, etc. are all going through a difficult time and for the most part are not offering free cancellations due to fear. Detours has a responsibility to pay for these services on your behalf as well as a commitment to the local communities that tourism benefits. Despite our cancellation policy, we are taking each cancellation request and doing what we can in terms of a refund but ask for your understanding if we cannot get as much back to you as you hope.

What if travel restrictions keep me from getting to the destination country?

We encourage you to regularly check the entry requirements of the country you are traveling to as these are subject to change at any time and it's important to ensure you have the latest information. If you are not able to reach the starting point of the trip (your hotel lobby in the starting city) please contact us as soon as possible to discuss options.

What do I do if my airline cancels my flight?

As we do not have control over changes to your air tickets we suggest you contact your airline or travel agent (if applicable) directly to discuss alternative ways of reaching your destination.

How can I protect the money I've paid for my trip?

If we need to cancel your trip due to COVID-19 travel restrictions we will issue you a full credit of your paid funds to use on a future Detours trip. Otherwise, we encourage travelers to always cover themselves with comprehensive travel insurance. It's important to speak with an insurance provider to clearly understand the coverage associated with a policy.
We sincerely appreciate your patience and understanding at this time and we are excited to continue traveling the world with you when you are ready to do so.
Sincerely,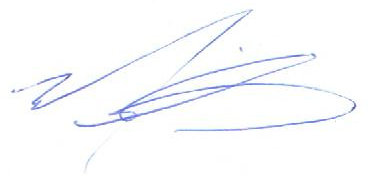 Miles Mitchinson, Owner, Detours Travel
---
As always, if you've got any questions please get in touch with us.