We use cookies
By using this website, you agree to our use of cookies. We use cookies to provide you with a great experience and to help our website run effectively.
Learn more
Got it
There is no amount of photos, video, or stories that can prepare a person for the incredibly captivating country that is Greece. It's a place that few people visit just once. Whether it's the jaw-dropping scenery, the hospitable people, the fascinating history, the laid-back lifestyle, or the endless exploring opportunities, Greece leaves travelers in awe. Catch the sun setting over Santorini's cliffs, start your day with a dive into the warm Aegean Sea, sip Ouzo in the shadow of the Acropolis, explore the famously gay island of Mykonos… so many options, all guaranteed to be unforgettable.

Our 12-day Greece trips promise to deliver the best of Athens and the Greek Islands with stops in dramatic Santorini, cosmopolitan Mykonos, and peaceful Milos. Our trips are, and always have been, laid-back, leaving plenty of room for spontaneity and adventure. No rushing around, no stress, no limiting daily itineraries, just a great group of guys who are all excited and ready to explore and have fun. And isn't that what travel is all about?

So whether you're a history buff, beach bum, adventure addict, or a mix of all different traveler-types, our Greece adventure won't disappoint. Browse through more in-depth info on our trip stops below.
We don't like staying in smelly shacks on our vacations and we're pretty sure you don't either! You work hard to go on vacation and we believe you deserve an enjoyable, comfortable place to wind down at the end of each day. We put a LOT of time into finding the perfect accommodation for your trip. After rigorous wifi signal testing, fluffing pillows, and taking a shower or two, we've narrowed down our favorite properties. Check out our approved accommodation to see where we've stayed in the past and where we'll likely be staying on your trip.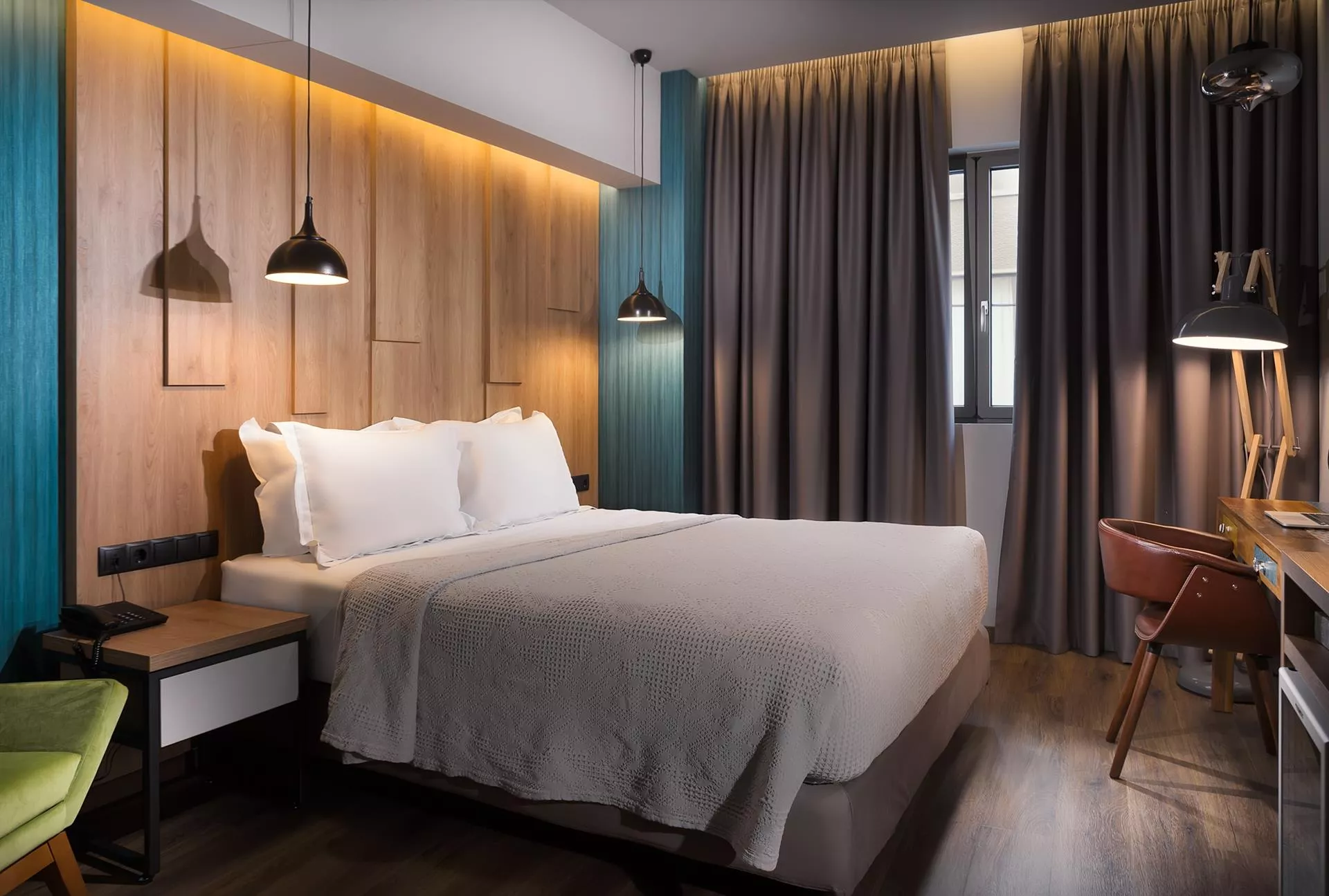 ATHENS: 360 Pop Art Hotel
Set along a commercial street in the city center, this exceptionally-located hotel is a 2-minute walk from a metro station and 16 minutes' walk from the Acropolis of Athens. Featuring retro-inspired furnishings, the stylish rooms have free Wi-Fi, flat-screen TVs, minifridges, and tea and coffeemaking facilities.
MILOS: Santa Maria Village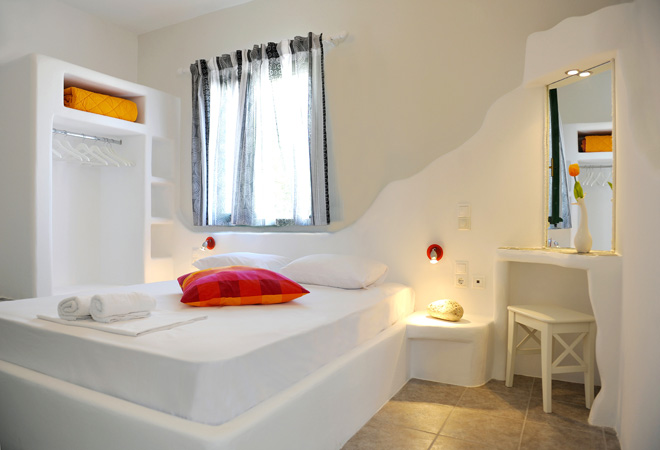 Overlooking the Gulf of Milos, this tranquil hotel spread over 7 whitewashed, block-style buildings is 2 miles (3 km) from Sarakiniko Beach. Rooms feature balconies or verandas with garden, pool or gulf views. All offer free Wi-Fi, flat-screen TVs and minifridges. Additional amenities consist of a spa, a hot tub, a poolside bar, and an outdoor pool with sunloungers.
SANTORINI: Loizos Stylish Residences
This breezy property is about one mile from Santorini's Old Port. Close to the hustle and bustle of the city centre yet far enough to get a quiet night's rest. Amenities include an outdoor pool, a sundeck with lounge chairs, and massage services. Each room offers free Wi-Fi, flat-screen TVs, minifridges, and tea and coffeemaking facilities.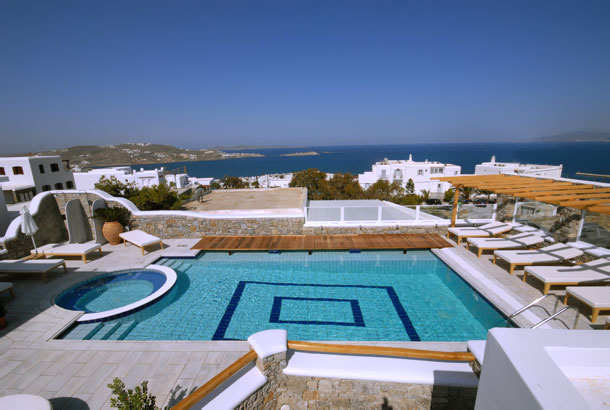 MYKONOS: Damiano's Hotel
This stunning hotel is 2 km from the nearest beach and a 5 min walk to the main town. The bright rooms have free Wi-Fi, flat-screen TVs and minifridges. There's also a snack bar, and a endless sea view at the pool, a bar and a sundeck.
*Please note that due to availability, these exact hotels may not all be available during all Detours trips. However, we will always replace these with similar hotels.
What's included? • All taxes • All group transport between itinerary destinations • Accommodations for your 12-day Detours experience • All full breakfasts • Athens / Acropolis city tour with local guide • 3-day ATV rental on Milos • Welcome dinner and drinks • Knowledgeable and fun Detours leader •
What isn't included? • Meals and drinks outside of those listed above • Activities outside of the those listed above • International Airfare • International Drivers License (available at your local driver licensing provider) • Arrival/departure airport transfers • Optional gratuities •
Additional spending budget? Your big-ticket items are included through the trip, but you'll want to budget for additional spending such as additional meals, drinks, shopping, activities, etc. These costs can vary dramatically with differing personal habits but we suggest expecting to spend an additional $750 USD at the lower end for the more budget-conscious and $1200 USD at the higher end for the splurgers. We suggest arriving to Greece with approximately 300 Euros in cash.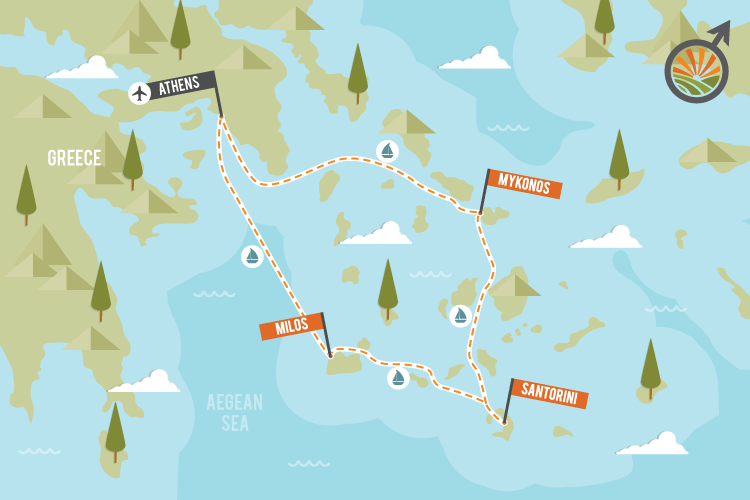 Register Now
with a $500 USD deposit