We use cookies
By using this website, you agree to our use of cookies. We use cookies to provide you with a great experience and to help our website run effectively.
Learn more
Got it
There's nowhere in the world that screams adventure quite like the small-but-mighty undeniably diverse New Zealand! It's not just paddocks full of sheep (okay, there are a lot of sheep but...), it's jagged mountain peaks rising up over vast landscapes of bubbling earth, white sand beaches, sprawling lush fields, and waters so clear you'll be left in awe. However, in a country that's often regarded as the "adventure capital of the world" we won't be simply staring at its beauty, we'll be getting out there to experience it all. From the "big city" of Auckland and the beaches of the northern region, down through the hot springs and naturally active region of Rotorua, followed by the country's beautiful capital city of Wellington before capping things off in the heart of the mountainous South Island, Queenstown. Through it all, we'll hike to beautiful vistas, soak in natural hot pools, hit the beach, sip world-class wine, while the more adventurous of us will have plenty of opportunities to kick things up a notch with bungee jumping, jet-boating, hang-gliding, zip-lining.
While New Zealand is the newcomer to our Detours destinations, it can actually be credited as the foundation of Detours itself, having been Miles' first overseas experience as a year-long working holiday adventure many moons ago. We're excited to be returning to this beautiful destination to show off why we've always loved it so much!
We don't like staying in smelly shacks on our vacations and we're pretty sure you don't either! You work hard to go on vacation and we believe you deserve an enjoyable, comfortable place to wind down at the end of each day. We put a LOT of time into finding the perfect accommodation for your trip. After rigorous wifi signal testing, fluffing pillows, and taking a shower or two, we've narrowed down our favorite properties. Check out our approved accommodation to see where we've stayed in the past and where we'll likely be staying on your trip.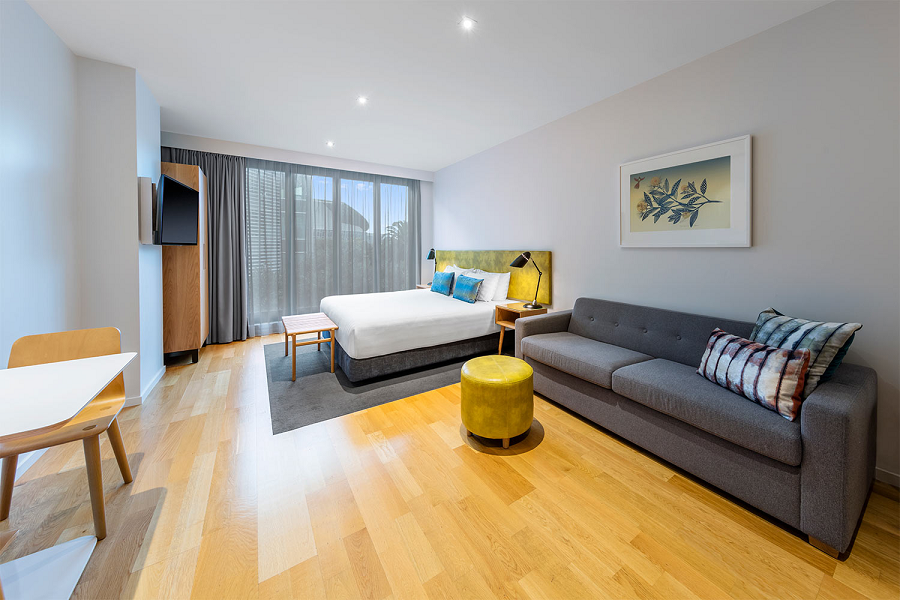 AUCKLAND: Adina Britomart Auckland
Located just a stone's throw away from the serene waterfront in the Quay Park precinct, this property is in prime position to enjoy the city. Situated in Auckland's city centre, it's easy to dine at one of the many surrounding eateries, explore designer boutiques, browse High Street's quaint cobbled alley ways, or be entertained by the activities at Queen's Wharf.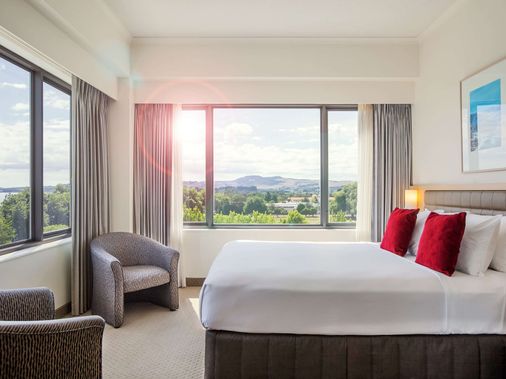 ROTORUA: Novotel Rotorua
Right in the middle of town, this property is a short walk to all the shops and restaurants around the town center. Each room offers plenty of space and even a kitchenette and laundry facilities in addition to the hotel's free Wifi and lounge spaces. And outstanding service here too!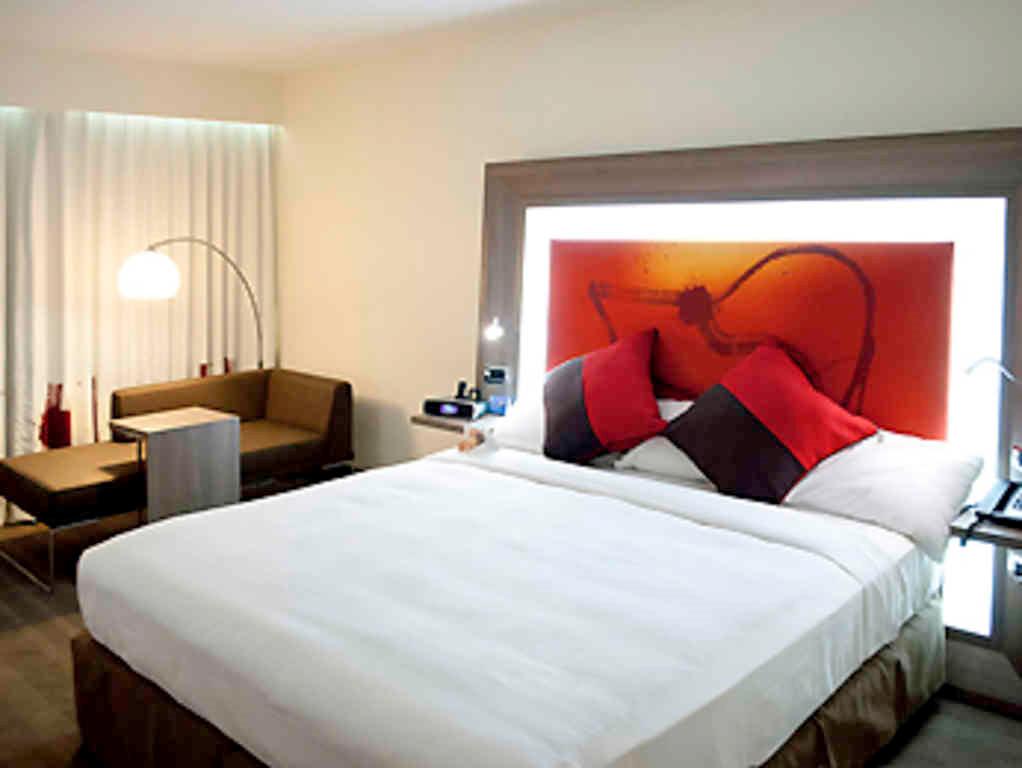 WELLINGTON: Novotel Wellington
Situated in the heart of Wellington's downtown cultural hub, this hotel couldn't be a more convenient jumping off point to explore all the best spots in the city. Only a couple of minutes to the cable car, Cuba St pedestrian mall, the harbour, nightlife, and shopping. And after all that, a comfortable bed to come back to.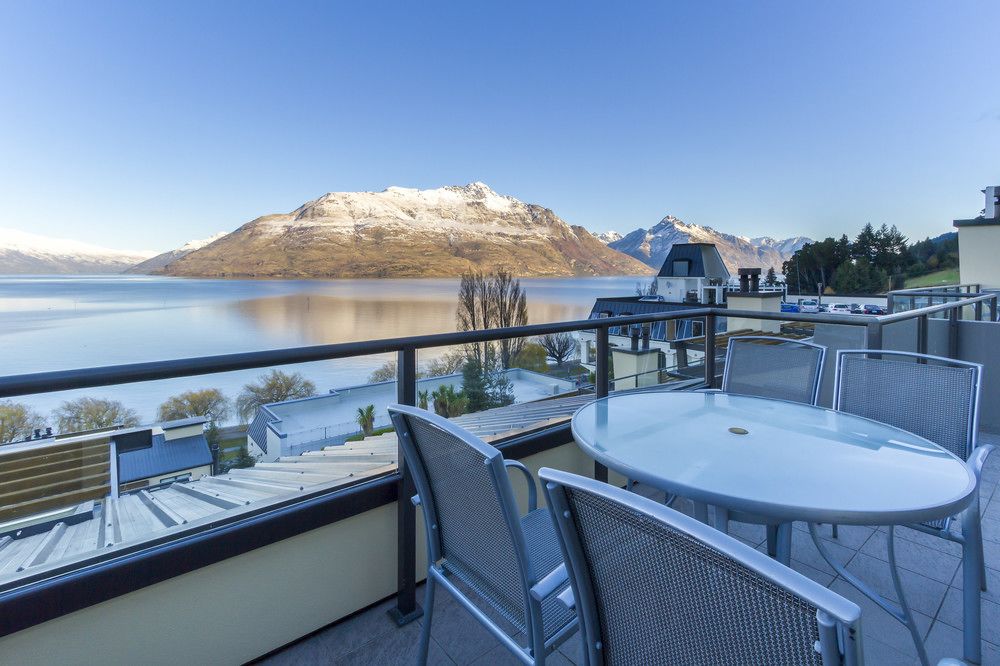 QUEENSTOWN: Peppers Beacon
Perfectly placed to explore the "Adventure Capital" of New Zealand, right in the heart of the beautiful town center. Great views, modern rooms, and friendly staff too. Access all the best activities of the region from here or relax and later explore the nightlife in town.
*Please note that due to availability, these exact hotels may not all be available during all Detours trips. However, we will always replace these with similar hotels, and will never downgrade.
What's included? • All taxes • All group transport between itinerary destinations • Accommodations for your 12-day Detours experience • Domestic flight from North Island to South Island • Tiki Trail hike • Waiheke Island day trip, including ferry and road transport • All full breakfasts • Farmstay detour with lunch • Welcome dinner and drinks • Knowledgeable and fun Detours leader •
What isn't included? • Meals and drinks outside of those listed above • Activities outside of the those listed above • International Airfare • Arrival/Departure airport transfers • Optional gratuities •
Additional spending budget? Your big-ticket items are included through the trip, but you'll want to budget for additional spending such as additional meals, drinks, shopping, activities, etc. These costs can vary dramatically with differing personal habits but we suggest expecting to spend an additional $800 USD at the lower end for the more budget-conscious and $1300 USD at the higher end for the splurgers. We suggest arriving to New Zealand with approximately 300 New Zealand Dollars in cash.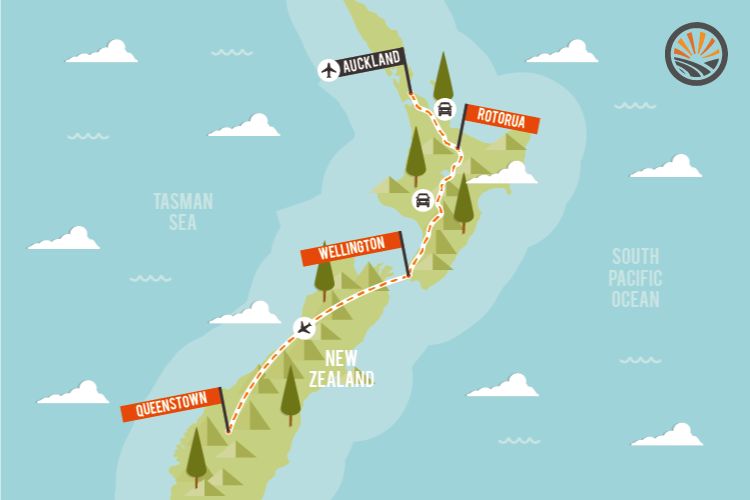 Register Now
with a $500 USD deposit