We use cookies
By using this website, you agree to our use of cookies. We use cookies to provide you with a great experience and to help our website run effectively.
Learn more
Got it
There's nowhere in the world that screams adventure quite like the small-but-mighty undeniably diverse New Zealand! It's not just paddocks full of sheep (okay, there are a lot of sheep but...), it's jagged mountain peaks rising up over vast landscapes of bubbling earth, white sand beaches, sprawling lush fields, and waters so clear you'll be left in awe. However, in a country that's often regarded as the "adventure capital of the world" we won't be simply staring at its beauty, we'll be getting out there to experience it all. From the "big city" of Auckland and the beaches of the northern region, down through the hot springs and naturally active region of Rotorua, followed by the country's beautiful capital city of Wellington before capping things off in the heart of the mountainous South Island, Queenstown. Through it all, we'll hike to beautiful vistas, soak in natural hot pools, hit the beach, sip world-class wine, while the more adventurous of us will have plenty of opportunities to kick things up a notch with bungee jumping, jet-boating, hang-gliding and zip-lining, to name a few.
New Zealand can actually be credited as the foundation of Detours itself, having been Miles' first overseas experience as a year-long working holiday adventure many moons ago. We're excited to be returning to this beautiful destination to show off why we've always loved it so much!
We don't like staying in smelly shacks on our vacations and we're pretty sure you don't either! You work hard to go on vacation and we believe you deserve an enjoyable, comfortable place to wind down at the end of each day. We put a LOT of time into finding the perfect accommodation for your trip. After rigorous wifi signal testing, fluffing pillows, and taking a shower or two, we've narrowed down our favorite properties. Check out our approved accommodation to see where we've stayed in the past and where we'll likely be staying on your trip.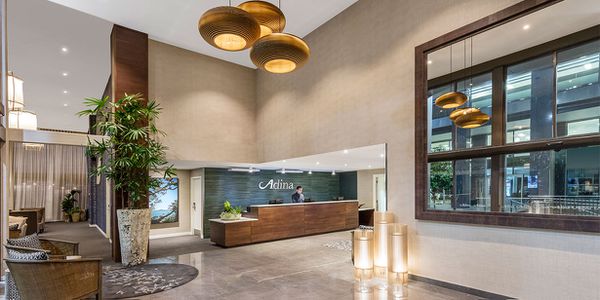 AUCKLAND: Adina Britomart Auckland
Located just a stone's throw away from the serene waterfront in the Quay Park precinct, this property is in prime position to enjoy the city. Situated in Auckland's city centre, it's easy to dine at one of the many surrounding eateries, explore designer boutiques, browse High Street's quaint cobbled alley ways, or be entertained by the activities at Queen's Wharf.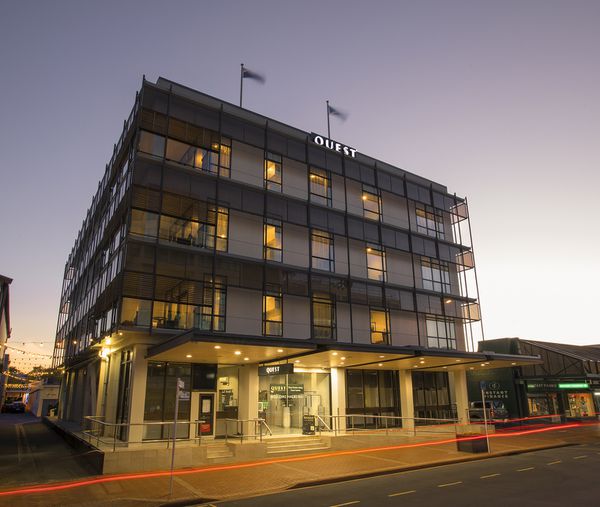 ROTORUA: Quest Rotorua Central
Right in the middle of town, this property is a short walk to all the shops and restaurants around the town center. Each room offers plenty of space with air conditioning, kitchenette, free wifi, flatscreen TVs and lounge spaces.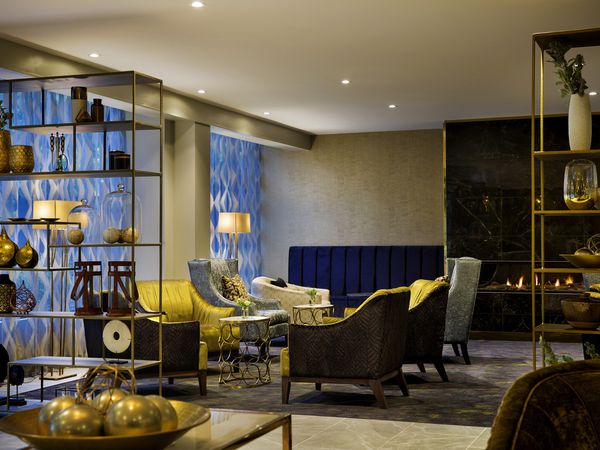 WELLINGTON: Movenpick Hotel Wellington
Mövenpick Hotel Wellington is situated in the lively Cuba Quarter, within walking distance to Te papa, local art galleries, museums, and offers easy access to some of the city's best restaurants, bars and shopping areas. Each room features complimentary wifi, air conditioning, satillite TV, and en-suite bathroom.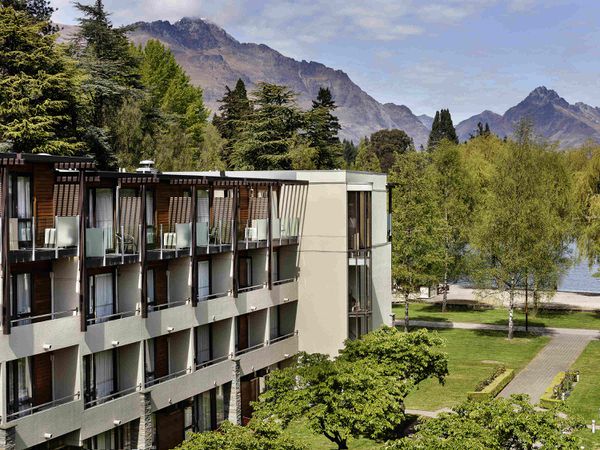 QUEENSTOWN: Novotel Queenstown Lakeside
Perfectly placed to explore the "Adventure Capital" of New Zealand, right in the heart of the beautiful town center. Great views, modern rooms, and friendly staff too. Access all the best activities of the region from here or relax and later explore the nightlife in town. Each room features air conditioning, complimentary wifi, en suite bathroom, flatscreen TV, and a balcony.
*Please note that due to availability, these exact hotels may not all be available during all Detours trips. However, we will always replace these with similar hotels, and will never downgrade.
What's included? • All taxes • All group transport between itinerary destinations • Accommodations for your 12-day Detours experience • Domestic flight from North Island to South Island • Tiki Trail hike • Waiheke Island day trip, including ferry and road transport • All full breakfasts • Farmstay detour with lunch • Welcome dinner and drinks • Knowledgeable and fun Detours leader •
What isn't included? • Meals and drinks outside of those listed above • Activities outside of the those listed above • International Airfare • Arrival/Departure airport transfers • Optional gratuities •
Additional spending budget? Your big-ticket items are included through the trip, but you'll want to budget for additional spending such as additional meals, drinks, shopping, activities, etc. These costs can vary dramatically with differing personal habits but we suggest expecting to spend an additional $800 USD at the lower end for the more budget-conscious and $1300 USD at the higher end for the splurgers. We suggest arriving to New Zealand with approximately 300 New Zealand Dollars in cash.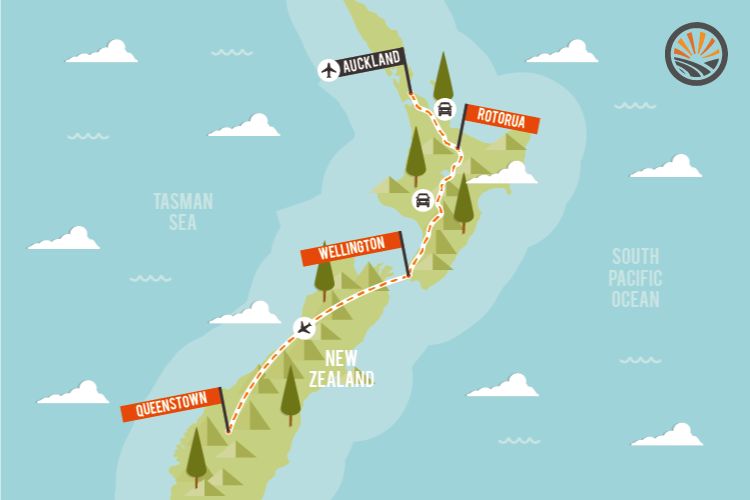 Register Now
with a $500 USD deposit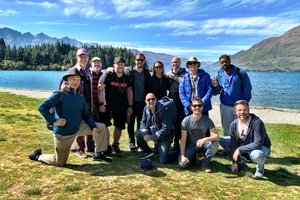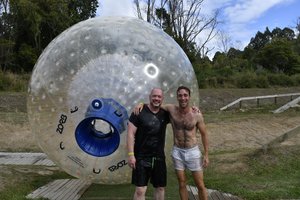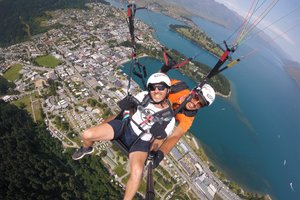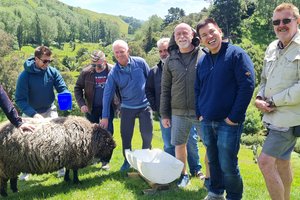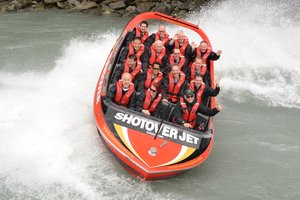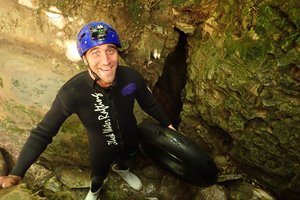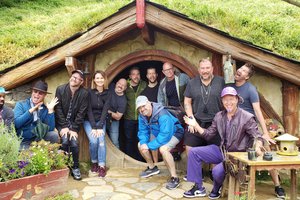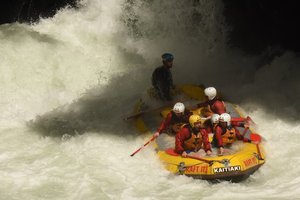 ←
→
Joseph G. - USA
May 20, 2020
I've been on several Detours Trips - Greece, Spain, Central Europe and New Zealand. We've been on cruises and several group trips over the years. The Detours concept is really my favorite - I think it offers a great value and experience. Tour leaders are excellent, and I enjoy that the itineraries aren't super-structured. I think the vacations are equally comfortable for couples and singles. Size of the groups is kept relatively small, which is more manageable than a huge tour that would require a bus. I'm looking forward to traveling with them again in the near future.
Don S. - USA
January 6, 2020
First, my short version: I just completed my fourth trip with Detours and once again, it exceeded my very high expectations. It was a wonderfully organized trip with beautiful scenery, great hikes, and fascinating experiences. Miles runs a highly professional organization. From his nearly instantaneous responses to emails, preemptive information, and attention to detail; his consideration for his clients is superb.
PROS: Excellent value! Easy to book the trip online. Great communication. You will never be disappointed with their service and quality of the tours.
CONS: Time flew by too quickly.
Now for my long and detailed version: (be forewarned, I am a writer so I do my best to paint the most accurate picture I can.)
I feel it is only fitting that I begin my review of Detours Gay Adventure Travel with the Cambridge Dictionary definition of a detour. "An occasion when someone does something that is different from what is usual or expected."
Booking my first tour with Detours and Miles in 2013 was EXACTLY that! While still a young company then, I happened across their website and what I saw struck a chord within my soul. Detours' (and the owner, Miles Mitchinson's) goal is to help travelers get to know a destination, appreciate the culture, and do things they may have never imagined. My previous travel preference leaned towards highly structured tours where I knew in advance each day's timetable, etc.… To say I was making a complete 180 from my usual and comfortable travel planning is an understatement.
After a multitude of emails back and forth with Miles, I decided to not just swerve but rather jump onto the road less traveled and that single decision made all the difference. That initial trip ended up being the holiday of a lifetime – my Thailand adventure was without a doubt my favorite trip. Well, at least up until my next trip with Detours.
Before I get into my most recent adventure in New Zealand, here is something I want to point out. When you sign up for a Detours Trip, you must understand that just by the very nature of the company, you will not be traveling on a "highly structured" or 'luxurious' and "pampering" trip by the usual behemoth tour and travel company standards. I can best describe Detours as a Boutique travel agency. On second thought, "agency" is a must to cold a word; rather, a Boutique Travel Family that provides a personalized, professional, and fun approach to travel for discerning gay travelers.
In my humble opinion, the Detour's approach offers many advantages, including the ability to travel with like-minded companions for an intimate experience with the local territory. The opportunity to enjoy meals at a communal table or at a family winery. The chance to fully immerse yourself in the local culture and landscape. The discovering of small, locally-owned hotels and operators which ensures that your travel dollars benefit the community you're visiting. A wide range of daily options from doing nothing but relaxing by the pool to adrenaline-pumping activities to a local cooking class or wine tasting. No matter which itinerary you choose, each one is centered around fun and unique experiences.
As for my latest trip, 12 days in New Zealand, it was a dream come true. Not only did I see sights about which I had dreamed my whole life, but I also got to experience everything close-up and personal.
In planning the trip, both the owner (Miles) and Shane, emailed me clear explanations of the itinerary, answered all of my questions and made revisions, especially to accommodate my ever-changing schedule.
This was an amazing trip! Throughout our travels through New Zealand, we passed llamas, sheep, deer, villagers, glaciers, waterfalls, lakes, gorgeous forests, rolling hills, old farmhouses, Maori (indigenous Polynesian people), and so much more. We even visited Hobbiton Village made famous in the Lord of the Rings and Hobbit movies.
There were so many highlights... our outstanding, kind, patient, amazing leader Shane!! What an absolute saint. He was so organized, insightful, and always attentive to the group. He had us laughing always. The other travelers from all over the world (who I must say did a great job of putting up with my send of humor throughout the trip). The amazing people (Kiwi's) of New Zealand who are so generous with their history and culture. While there were a couple times the hiking was challenging but the views made it totally worth the effort. The Milford Sound area was rugged and open with varied terrain and breathtaking views for as far as the eye could see.
Honestly, the only way this trip could have been better was if I was being trained by Shane to become a new Trip Leader! All in all, this trip was a MUST DO. I'm already thinking of my next Detours journey.
Without hesitation, I can say the Road Less Traveled is life-changing.