We use cookies
By using this website, you agree to our use of cookies. We use cookies to provide you with a great experience and to help our website run effectively.
Learn more
Got it
Gay Group Travel: 15 Days in Thailand & Cambodia
An awe-inspiring place, Thailand has something for everyone. If you're an adventure junkie, you'll probably find yourself SCUBA diving with sharks, or taking Muay-Thai kickboxing classes. If the wilder side of life isn't your cup of tea, don't despair – between intricate temples, Thai cooking classes, and the world's most exotic beaches we're confident you'll find more than enough to keep you happy. As one of the most gay-friendly destinations in the world, Thailand is an opportunity to feel completely comfortable being yourself while experiencing a whole new side to life.

Thailand has that exotic, mysterious, exciting appeal to it. Just hearing the name "Bangkok" can send shivers down people's spines, and the allure of the country's jungles and mysterious culture is mesmerizing. Thailand is the Mecca of adventure, carefree living, and open-mindedness. There are fewer inhibiting rules or Western nonsense here, and the Buddhist zen-like culture makes the country one of the happiest places on earth.
This 15-day trip doesn't just spend the whole time in Thailand though - you'll be experiencing the famous lost city of Angkor Wat in Cambodia too! There's a reason the Temples of Angkor are one of the 7 wonders of the world. At 402 acres in size, this is the largest religious site in the world, lost in dense Cambodian jungle for hundreds of years and now an unforgettable place for us to explore together. Between the gorgeous beaches of southern Thailand, the buzzing city of Bangkok, and the jaw-dropping Angkor Wat, you're sure to head home full of memories of a fantastic adventure.
Our 15-day trips have been designed to maximize your experience. Instead of rushing around in a panic trying to visit as many places as possible, we've specially chosen only the our favorite spots in the region... spots we know you'll fall in love with. How are we so sure? Well, we've spent years in this country tirelessly testing out beaches, bars, and bungalows just to make sure we can bring you the cream of the crop.
We don't like staying in smelly shacks on our vacations and we're pretty sure you don't either! You work hard to go on vacation and we believe you deserve an enjoyable, comfortable place to wind down at the end of each day. We put a LOT of time into finding the perfect accommodation for your trip. After rigorous wifi signal testing, fluffing pillows, and taking a shower or two, we've narrowed down our favorite properties. Check out our approved accommodation to see where we've stayed in the past and where we'll likely be staying on your trip.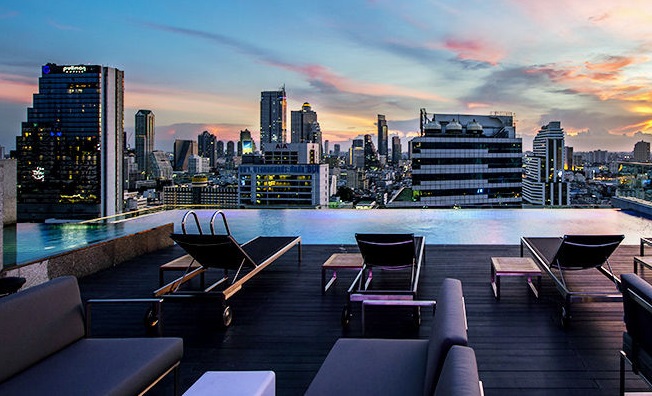 BANGKOK: Amara Hotel
The Amara Hotel will quickly feel like a home away from home, right in the middle of Bangkok. Centrally located in the Silom neighbourhood and minutes from the famous Patpong Night Market and Bangkok's gay area, the Amara is a favorite hotel amongst our guests. Featuring a modern design, a gorgeous rooftop infinity pool, exercise facilities and friendly staff.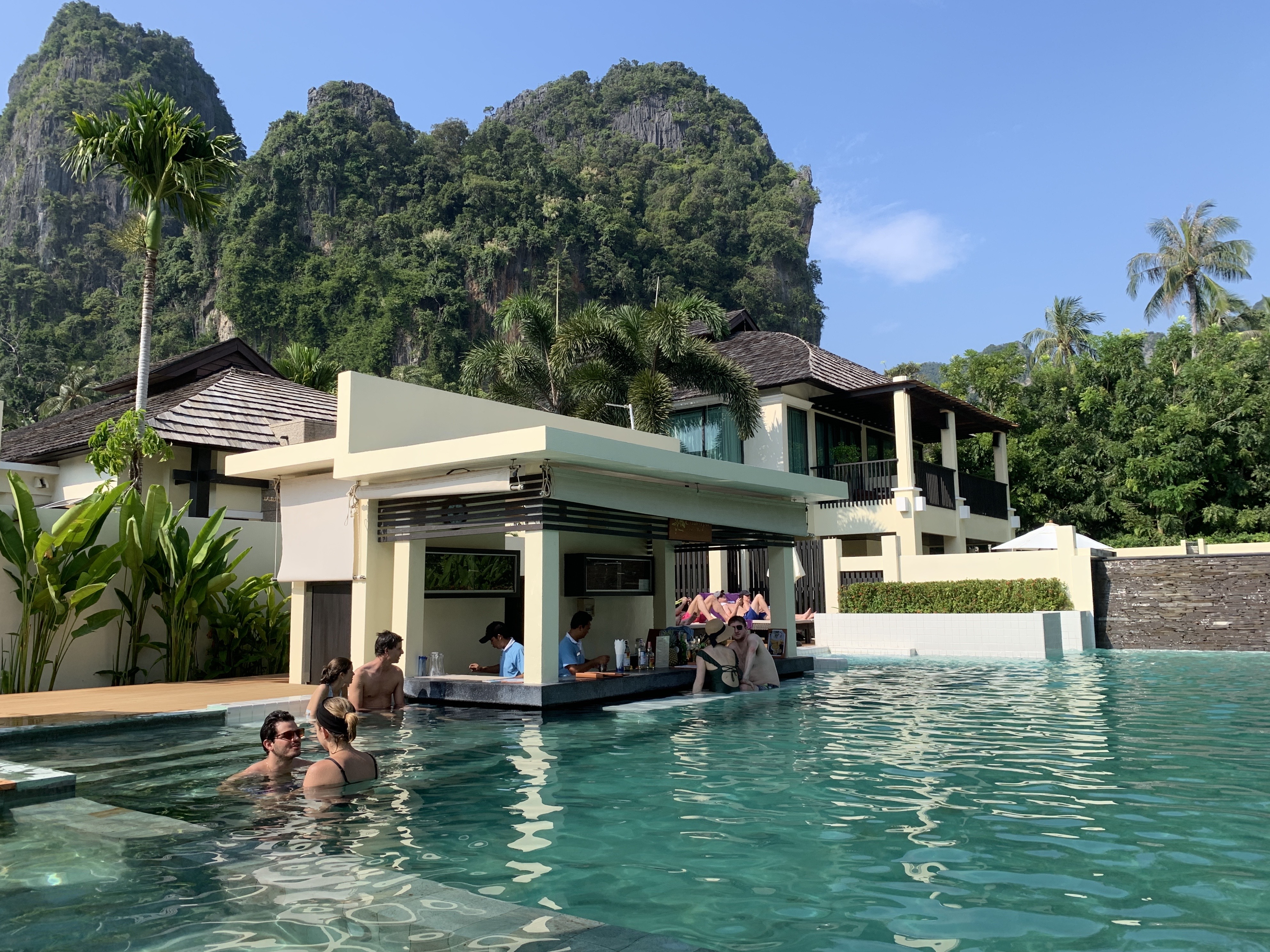 RAILAY: Bhu Nga Thani
This oceanfront property is set against Railay's limestone cliffs and swaying palms. The gorgeous swimming facility features a pool bar with delicious margaritas, friendly staff and the occasional monkey lounging on your room's patio. Bhu Nga Thani provides the tropical paradise you've been waiting for.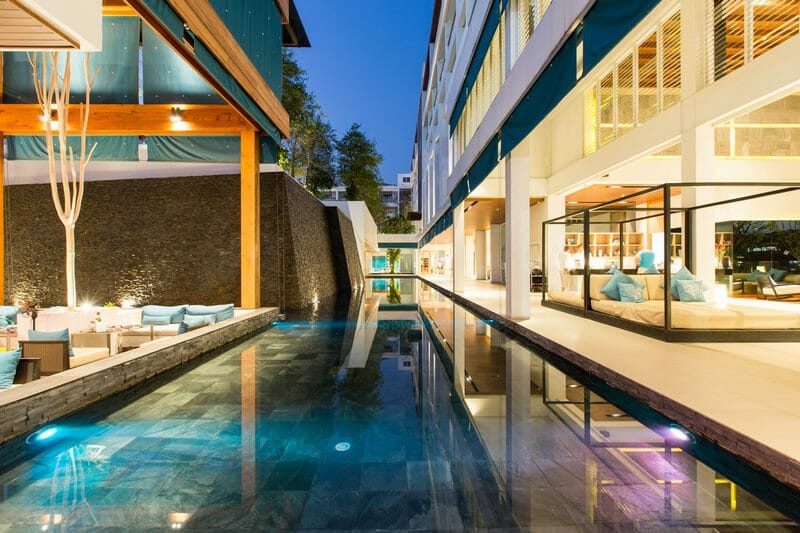 PHUKET: X2 Vibe Patong
Located only a few steps from the beach, X2 Vibe Patong (i.e. formerly known as "The Nap") provides a contemporary facility in the heart of Patong in Phuket. Situated minutes away from the gay area (the Paradise Complex) and Bangla road, you'll find the location of this hotel couldn't be better. Property amenities include a sunny outdoor pool and an exercise facility.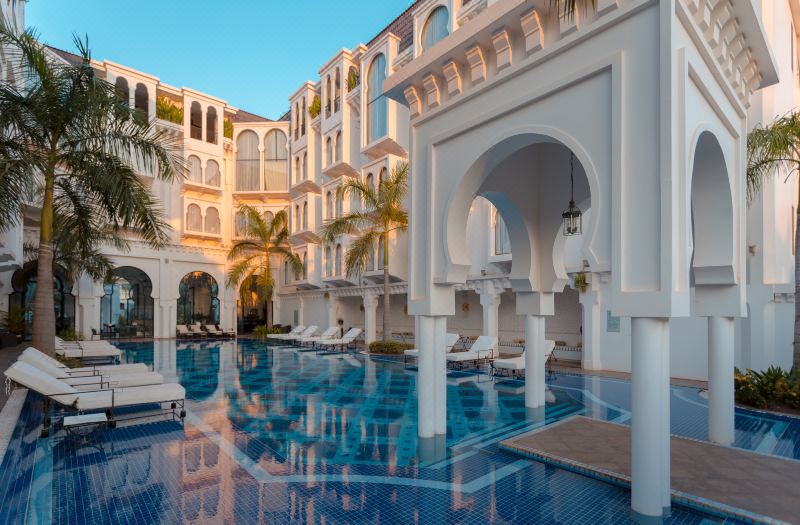 SIEM REAP: Sarai Resort & Spa
The Sarai Resort is an oasis nestled in the city centre of Siem Reap. With plenty of restaurants and markets only a few minutes away, our choice hotel features a jaw-dropping outdoor pool that'll make you feel like royalty. The fantastic breakfasts are made to order and are the cherry on top of this rare 5-star TripAdvisor rated hotel.
*Please note that due to availability, these exact hotels may not all be available during all DETOURS trips. However, we will always replace these with similar hotels, and will never downgrade.
What's included? • All taxes • All land and sea transfers • 3 domestic flights within Thailand & Cambodia • Accommodations for your 15-day Detours experience • All full breakfasts • Group travel within Thailand & Cambodia • Full day Bangkok and temples day tour • Full day visit to local Elephant sanctuary • Full day trip to ancient ruins of Ayutthaya • 2 days at Angkor Wat temples including entrance and local guide • Welcome dinner and drinks • Knowledgeable and fun Detours leader •
What isn't included? • Meals and drinks outside of those listed above • Activities outside of the ones listed above • International Airfare • Optional Gratuities •
Additional spending budget? Your big-ticket items are included through the trip, but you'll want to budget for additional spending such as additional meals, drinks, shopping, activities, etc. These costs can vary dramatically with differing personal habits but we suggest expecting to spend an additional $700 USD at the lower end for the more budget-conscious and $1200 USD at the higher end for the splurgers. We suggest arriving to Thailand with approximately 10,000 local Thai Baht, and $100 US Dollars (for Cambodia).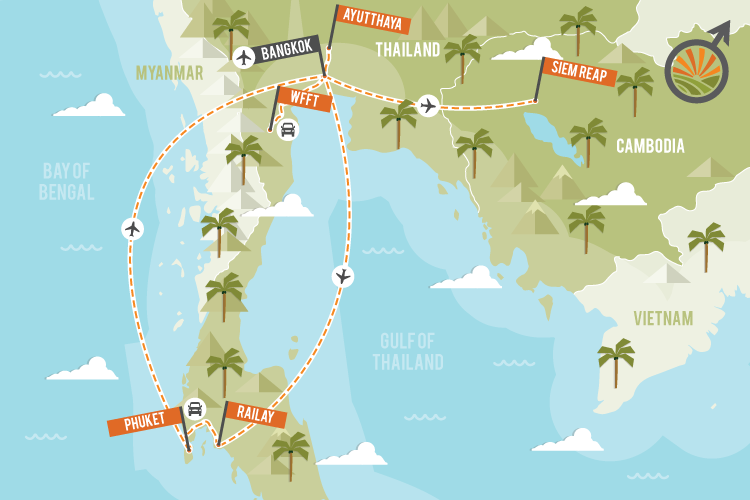 Register Now
with a $500 USD deposit