We use cookies
By using this website, you agree to our use of cookies. We use cookies to provide you with a great experience and to help our website run effectively.
Learn more
Got it
As far back as our memories go, we can all remember being amazed by the stories of ancient Egypt, the cradle of civilization. The mystery of how the pyramids were built, the unbelievable cache of treasures buried deep in tombs, the strange ritual of mummification, the art of hieroglyphics, and the wonder surrounding this unique civilization that existed 4500 years ago. There are few places on earth that so tightly grip our imagination and curiosity and it's all the more powerful when finally standing at the foot of the Great Pyramids of Giza, or exploring underground tombs in the Valley of the Kings surrounded by hieroglyphics, or placing your own hand on the massive pillars of the Karnak Temple in Luxor. The pages of our history books come to life right in front of us for 10 days that can only be called epic.
Our seasoned Detours travelers will note some differences with this special-edition destination... While we incorporate the same fun relaxed atmosphere that you've come to expect, this particular trip includes upgraded 5-star accommodation throughout, some more structure to each day, and more inclusions, all in an effort to provide maximum comfort and safety in this unique part of the world. Check out the itinerary, inclusions, and trip notes for our upcoming 10-day Egypt adventures below.
NOTE: The dates of Ramadan in 2023 are March 22 to April 21. Some travelers may want to experience Egypt during Ramadan while others may not. It's a unique time to experience Egypt and in the tourist areas we visit our groups will notice few differences (such as sites closing slightly earlier or some restaurants and shops closed). Please keep this in mind when choosing your preferred travel dates.
We don't like staying in smelly shacks on our vacations and we're pretty sure you don't either! You work hard to go on vacation and we believe you deserve an enjoyable, comfortable place to wind down at the end of each day. We put a LOT of time into finding the perfect accommodation for your trip. After rigorous wifi signal testing, fluffing pillows, and taking a shower or two, we've narrowed down our favorite properties. Check out our approved accommodation to see where we've stayed in the past and where we'll likely be staying on your trip.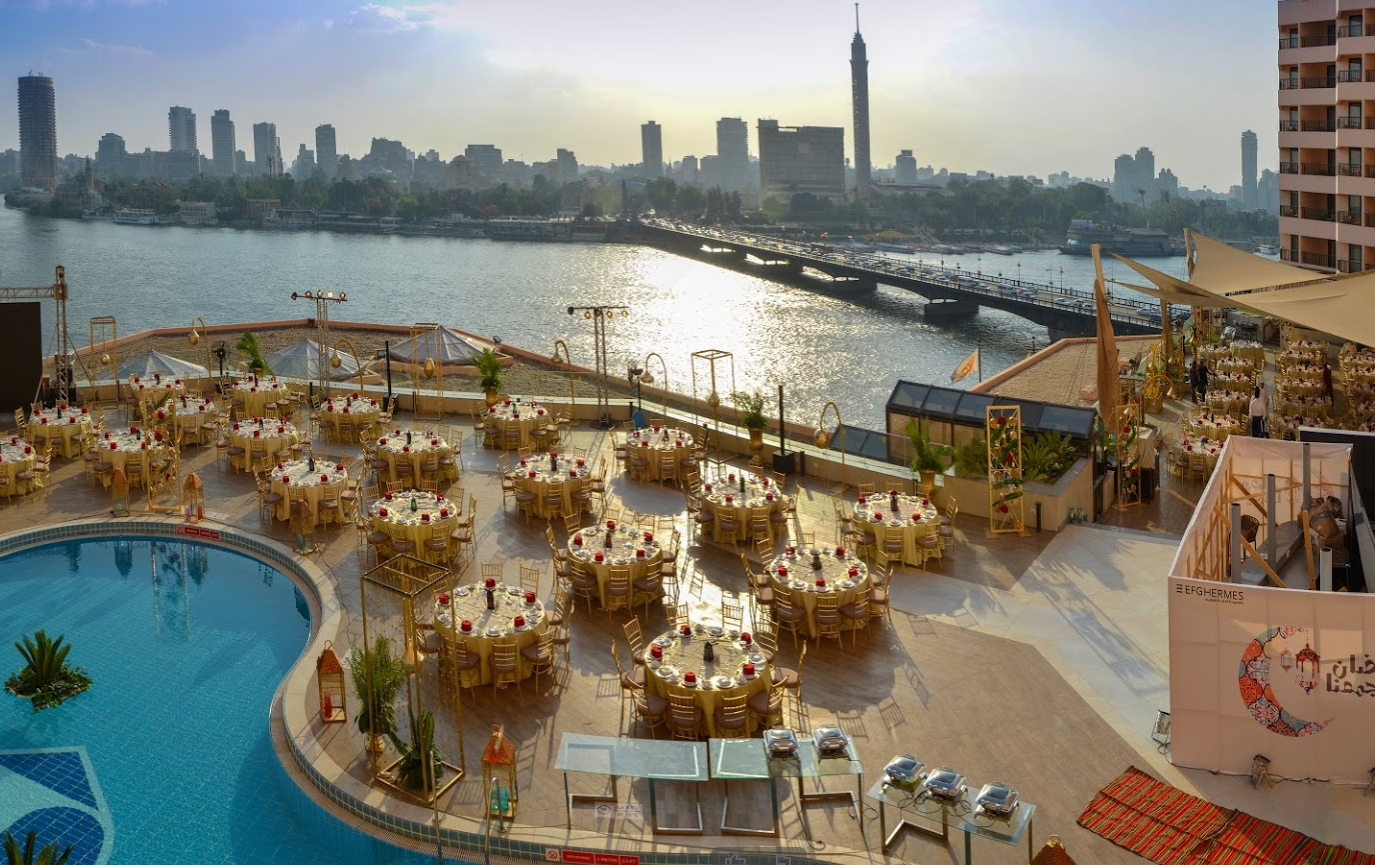 CAIRO: Intercontinental Semiramis (2023 Trips)
Standing on the site of the historic Semiramis hotel, this is modern luxury on the River Nile. Featuring a rooftop pool, fine dining with exquisite cuisine for every taste, and a state of the art Spa, with the Nile Terrace offering stunning views of the sunset over the Nile. Located in the heart of the city centre, next to the Egyptian Museum and bazaars of old Cairo.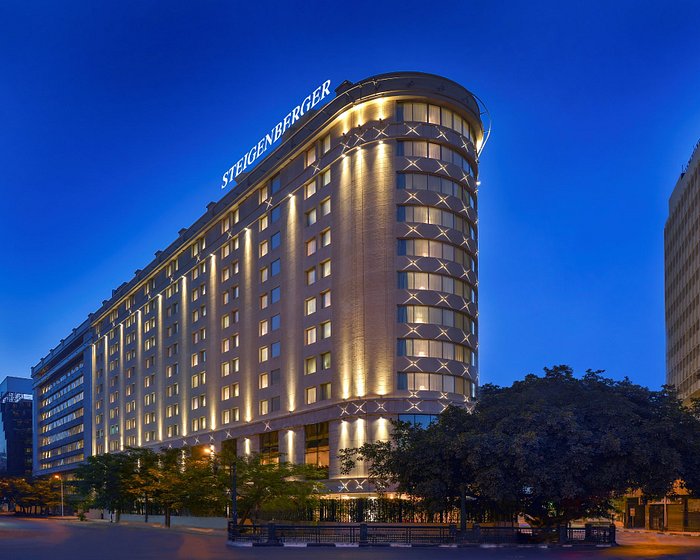 CAIRO: Steigenberger Hotel (2024 Trips)
This beautiful and spacious hotel located right in El Tahrir Square near to the Eqyptian Museum and Khan El Khalili Bazar, features an array of amenities such as culinary outlets, a swimming pool, wellness area and gym. Every room features a room safe, air conditioning, flat screen tv and free wifi.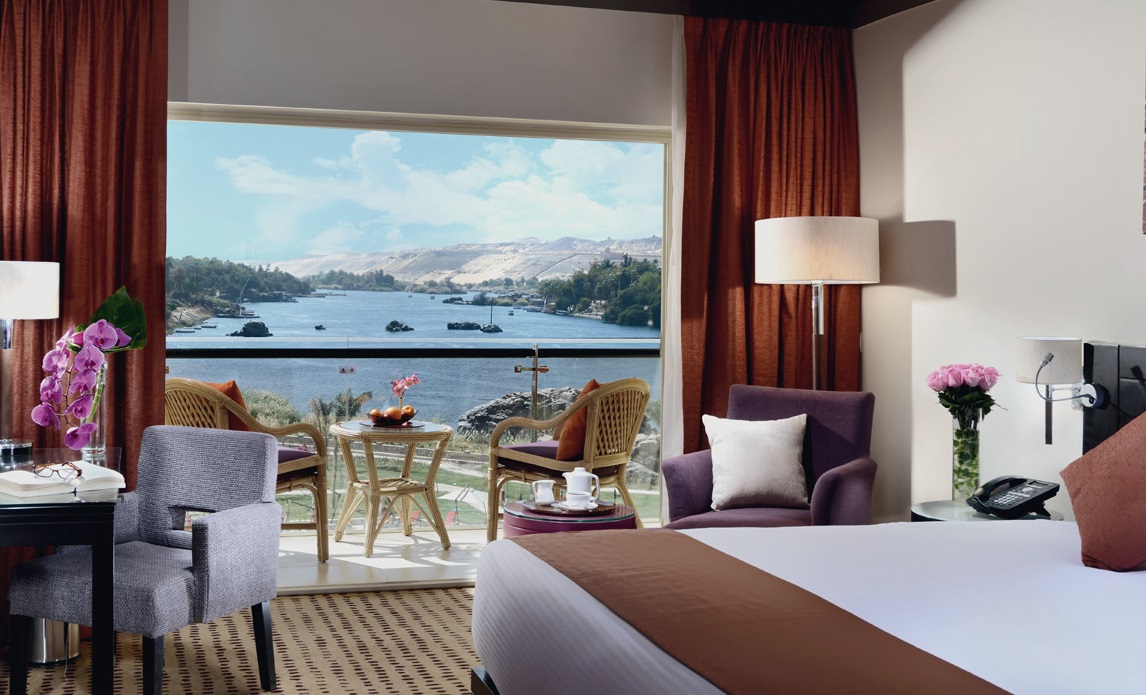 ASWAN: Movenpick Aswan
Perched right on the bank of the Nile River, with views over the city, the river, and the giant sand dunes, the 5-star Movenpick Resort is a fantastic home for us in Aswan. Very quick walking distance to downtown, a rooftop bar, and a beautiful pool area all help make this the most comfortable place to stay in the city. NOTE: Some groups spend their night in Aswan on the Nile cruise ship, rather than on land, depending on ship scheduling.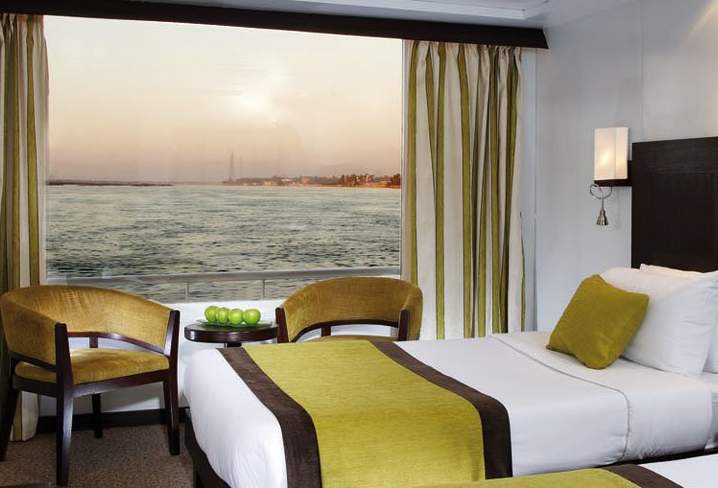 NILE CRUISE: M/S Royal Lotus
With just 60 cabins, the 5-star Royal Lotus is one of the smaller, more intimate of the Nile ship options. With a beautiful rooftop pool, great on-board restaurant, and all the amenities you'd expect from a hotel room on land. All-in-all a very upscale and comfortable way to enjoy a cruise down the Nile River.
*Please note that due to availability, these exact hotels may not all be available during all Detours trips. However, we will always replace these with similar hotels, and will never downgrade.
What's included? • All taxes • All group transport between itinerary destinations • Accommodations for your 10-day Detours experience • Two domestic flights from Cairo to Aswan/Luxor and Aswan/Luxor to Cairo • 3-night Nile River Cruise • Guided visits and entrance fees at Giza Pyramids, Egyptian Museum, Edfu Temple, Karnak Temple, Alexandria Library, Temple of Isis, Kom Ombo Temple, Temple of Queen Hatshepsut • Entrance to 3 tombs in the Valley of the Kings • 4 lunches • 4 dinners • All full breakfasts • Local Egyptian guide throughout • Knowledgeable and fun Detours leader •
What isn't included? • Meals and drinks outside of those listed above • Activities outside of the those listed above • International Airfare • Visa/departure fees • Optional gratuities •
Additional spending budget? Your big-ticket items are included through the trip, but you'll want to budget for additional spending such as additional meals, drinks, shopping, activities, etc. These costs can vary dramatically with differing personal habits but we suggest expecting to spend an additional $700 USD at the lower end for the more budget-conscious and $1100 USD at the higher end for the splurgers. We suggest arriving to Egypt with approximately 5000 Egyptian Pounds in cash.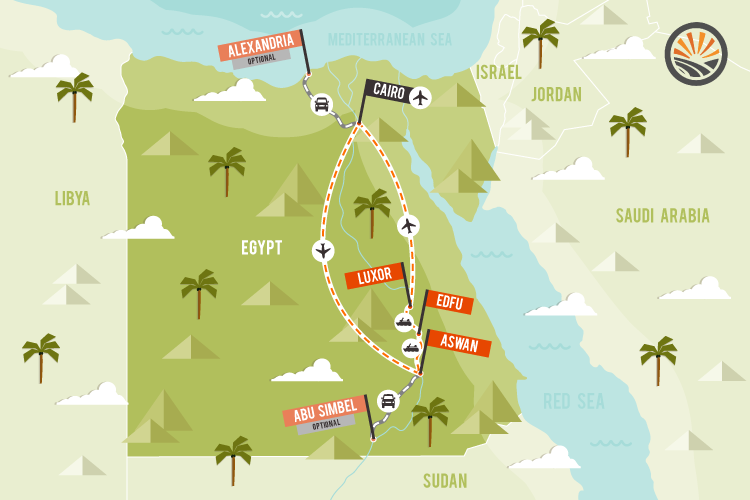 Register Now
with a $500 USD deposit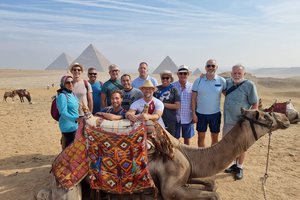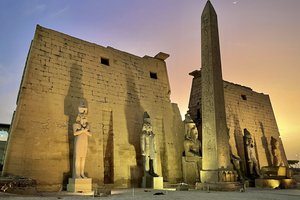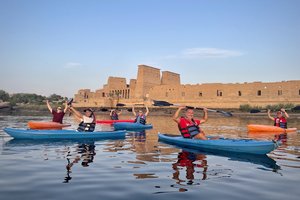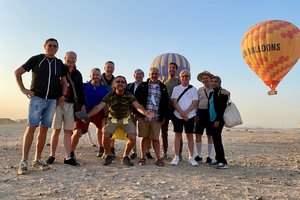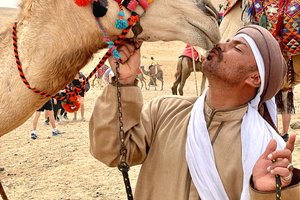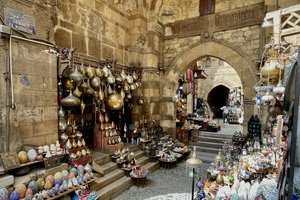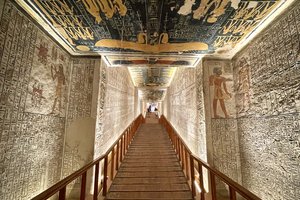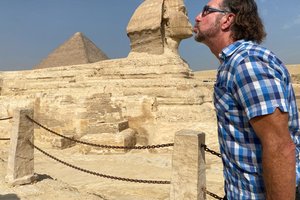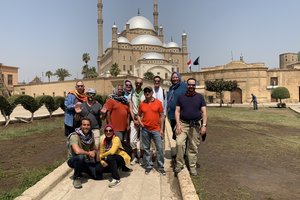 ←
→
Frank B. - USA
May 2, 2022
The Egypt tour greatly exceeded our expectations! All transportation was arranged and on time. Accomodations were top notch. The tour guides were a dream team, making sure we had no worries, while providing a complete cultural experience. Five stars is not enough: 10's across the board!
Giao T. - USA
May 2, 2022
I had an incredible tour of Egypt with Detours Travel in March 2022. Everything was taken care of from the time I landed in Cairo until I departed 10 days later. The trip leader, Dan, and our local guide, Hend, provided outstanding customer services that enhanced our trip experience. They are so knowledgeable about history and local customs that I don't think I could have experienced if I took a trip by myself.

I don't usually write reviews but I like to give a shout-out to Detours as it is a well run travel group tour company and always have nicest travelers in the group. This was my second tour with Detours after the Peru trip and planning to get a third one next year.
Ludovic C. - France
May 2, 2022
A wonderful trip through time. The pyramids are breathtaking. The temples (Edfu, Louqsor and Karnak are my favorite) are stunning. So grateful for having the chance to do a Hot air balloon tour. Thank you Detours, it's always a pleasure to meet people from all over America and be able to share moments and talks like I shared in the Egypt trip.
Thank you to Hend, our local trip leader. A diamond !
A big thank to Dan, our trip leader. Always smiling, accurate leader. Always all ears for anything. And… thanks Dan for the "flakiness talk" ahah !! See you soon !