We use cookies
By using this website, you agree to our use of cookies. We use cookies to provide you with a great experience and to help our website run effectively.
Learn more
Got it
11 Days in Portugal & Morocco
From the rolling vineyards and colonial villages of Portugal to the lively souks and dramatic vistas of Morocco, get ready for 11 days of incredible diversity. With centuries of history on display around every corner, today's Portugal is a treat whether you're coming for the world-class food and wine, the picturesque little villages with their clay roofs, or the lively social scenes in Porto and Lisbon. Spend your days exploring a hilltop castle, boating through the Douro Valley, or tasting pasteis de belem on a patio in the sunshine, and your nights being entertained by passionate Fado singers or in the many gay bars open into the wee hours.
On our 7th day together we'll trade charming Western Europe for fascinating Northern Africa for a taste of something completely different in Morocco. As we explore the souks of Marrakech we'll find snake charmers in Jemaa el Fnaa square, endless colorful stalls in the marketplace, and opulent palaces hidden in the winding pathways. As a feast for the senses in every way, there's no wonder that Marrakech has been such a popular destination for both adventure-seeking and pampered travelers.
We don't like staying in smelly shacks on our vacations and we're pretty sure you don't either! You work hard to go on vacation and we believe you deserve an enjoyable, comfortable place to wind down at the end of each day. We put a LOT of time into finding the perfect accommodation for your trip. After rigorous Wi-fi signal testing, fluffing pillows, and taking a shower or two, we've narrowed down our favorite properties. Check out our approved accommodation to see where we've stayed in the past and where we'll likely be staying on your trip.
PORTO: Mercure Porto Centro Aliados
In the heart of Porto, this 4 star hotel is ideal for discovering the heritage and gastronomy of this beautiful city. All the main attractions are nearby: UNESCO-listed old town, the famous Luis I Bridge, the Clérigos Tower and the Port Wine Cellars! Along wirth a snack bar, gym, swimming pool and terrace, other amenities include wifi, smart TVs, and air conditioning.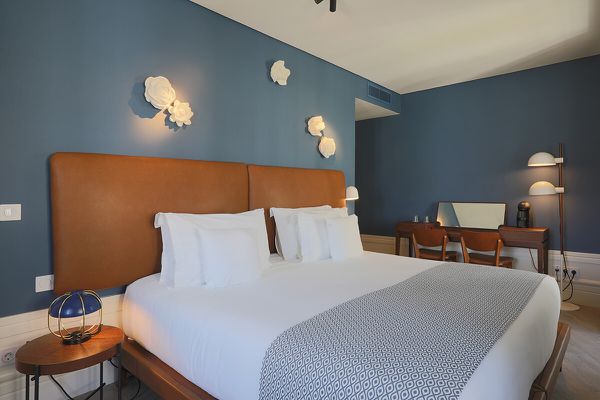 LISBON: My Story Hotel Figueira
My Story Hotel Figueira gives life to an emblematic building located in the heart of Lisbon, right on Figueira Square.You will always feel welcome on these four floors, as all spaces breathe comfort, design and modernity in an atmosphere of elegance and serenity. Each room has an electric kettle, mirror TV and air conditioning.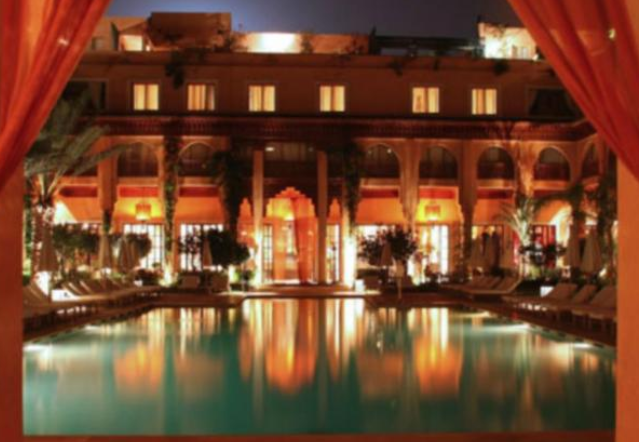 MARRAKECH: Les Jardins de La Koutoubia
Set in the old city, this upscale hotel is a 6-minute walk from Jemaa el-Fnaa, a landmark square, and a 9-minute walk from the Koutoubia Mosque. Warmly decorated, polished rooms feature free Wi-Fi, flat-screen TVs and living areas, plus pool, garden or city views. Other amenities include a heated outdoor pool, a gym and a billiards room.
*Please note that due to availability, these exact hotels may not all be available during all Detours trips. However, we will always replace these with similar hotels.
What's included? • All taxes • All group transport between itinerary destinations • Accommodations for your 11-day Detours experience • All full breakfasts • One-way international flight from Lisbon to Marrakech • Food and wine tour of central Porto with local guide • Lisbon walking tour with local guide • Day trip to the Atlas Mountains with roundtrip transport • Medina and souk tour of Marrakech with local guide • Group cooking class in Marrakech • Welcome dinner and drinks • Knowledgeable and fun Detours trip leader •
What isn't included? • Meals and drinks outside of those listed above • Activities outside of the those listed above • International Airfare • Arrival/departure airport transfers • Optional gratuities •
Additional spending budget? Your big-ticket items are included through the trip, but you'll want to budget for additional spending such as additional meals, drinks, shopping, activities, etc. These costs can vary dramatically with differing personal habits but we suggest expecting to spend an additional $850 USD at the lower end for the more budget-conscious and $1200 USD at the higher end for the splurgers. We suggest arriving to Portugal with a minimum of approximately 200 Euros and 2000 Moroccan Dirham.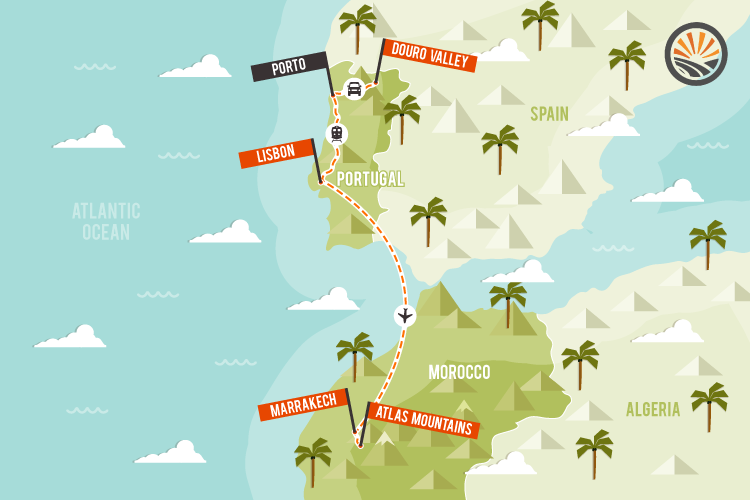 Register Now
with a $500 USD deposit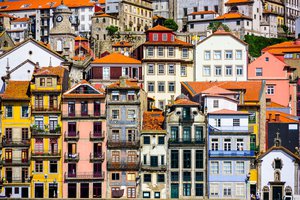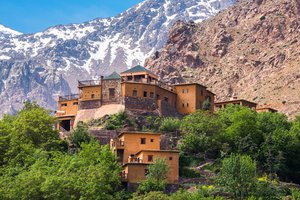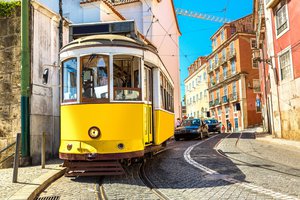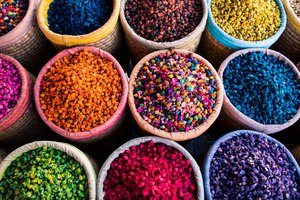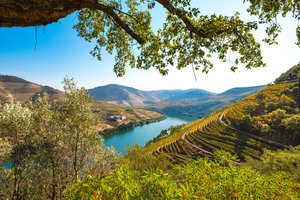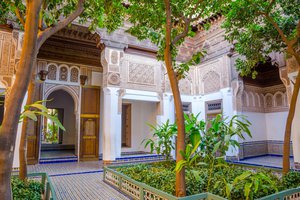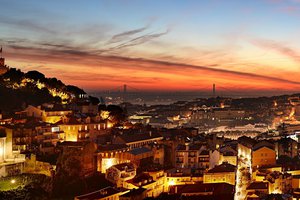 ←
→
Jim S. - USA
October 18, 2021
Just returned from Portugal and Morocco and had an amazing time . Hotels were great especially in Morocco and several " special " finds for local restaurants so food fantastic too. Tour leaders Shane and Brandon made the whole trip fun and exciting and activities well planned and varied. My second trip with Detours and like the last one, an truly memorable experience and also chance to meet a fun group to travel with. Thanks to Detours and looking forward to my next trip !
Kevin B. - USA
February 12, 2020
I've done 2 trips with Detours and they have both been wonderful. The tour leaders - Shane & Dan - were excellent, the accommodations were good and conveniently situated. The a la carte format of most activities allows you the freedom to do as much or as little as you please making for a stress free, enjoyable vacation. Great job guys and I look forward to my next trip with you!
Neale C. - Australia
January 22, 2020
I am just back from the Thailand and Cambodia trip and had a great time. There were 15 guys on the trip which for me is just the right number. We all got along very well. The trip is well structured with 3 or 4 nights at each location. There were some included and some optional activities at each location. Internal flights and transfers were smooth and effortless. The local guides were a good mix of fun and information. All in all the trip was great value for money and I am already planning my next trip.