12 Days in Peru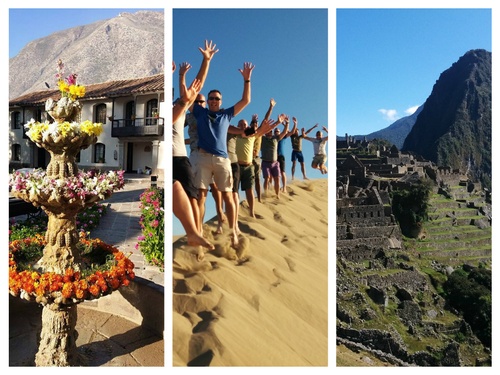 From the sprawling sand dunes of Ica, to the traditional stone streets of Ollantaytambo, and from the ancient fortress of Cusco, to the jaw-dropping ruins of Machu Picchu, Peru is a country of incredible contrasts. The country with the "WOW" factor, and a destination on everyone's must-visit bucket list. 12 days of unforgettable exploring gravity-defying ancient estates, adrenaline-rushing activities, and unique wildlife in every direction.
Our 12-day trip through Peru mixes our laid-back travel concept with Peru's most unique and memorable sites to form an adventure that you'll be talking about forever. Whether you've always dreamed of soaking up the incredible mountaintop Inca ruins of Machu Picchu, taking a scenic train journey through the Peruvian Andes, or you're ready to discover off-the-beaten-track sites like the desert oasis of Huacachina and the penguin-filled (yes – penguins!) Ballestas Islands, Peru is ready to blow your mind! With breathtaking vistas in every direction, incredibly unique local culture, and an unlimited number of exciting activities along the way, Peru is a perfectly enriching destination.
Check out the 12 day itinerary, then more specific info about each stop all located on the left side of this page.
$
2580.00
USD
includes all travel within the adventure, all taxes and all this stuff »