12 Days in Spain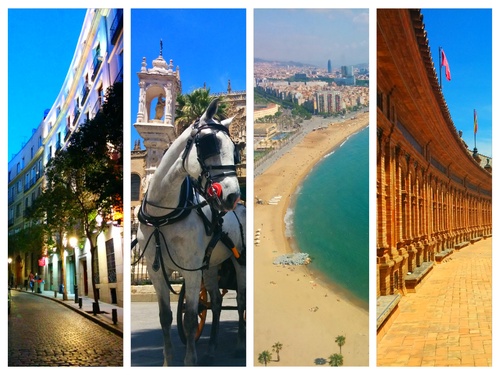 Imagine the sound of live music filling the streets, the taste of wine and tapas on a patio in the Spanish sun, all surrounded by the exotic heartbeat of authentic Spain. We've all seen our friends' photos of the stunning architecture, white-sand beaches, dramatic flamenco dancing, and medieval fortresses. We've heard their stories of being blown away by the experience of it all. The food, the wine, the dancing, the cobblestone streets, the romance, the "fiestas and siestas" culture, the beauty at every turn... followed up with an emphatic "I could live there!". This is the Spain we know and love and can't wait to experience with you, whether you're a first time visitor to Spain, or a tenth. Spain is that rare country that will steal a piece of your heart and beg you to come back for it.
Our trips through Spain encompass the greatest regions of the diverse country, from eccentric Barcelona on the Mediterranean coast, to the Andalucian towns of Granada and Seville which live up to all the Spanish stereotypes (think flamenco, sangria, and Ole!), and the warmth of the small but uber-gay beach town of Sitges. With 12 days and a laid-back pace we've got the time to fully immerse ourselves in each of these four destinations. Sip sangria above Barcelona on Montjuic, take in some live flamenco in Seville, learn to cook our own tapas under the shadow of the Alhambra in Granada, and take a couple days on the beach in Sitges to soak it all in.
The links on the left provide all the information about our upcoming Spain trips including what to expect of each destination, a full itinerary, dates and prices, activity suggestions, and more. As always, if you've got any questions about any of our trips we welcome you to contact us. See you in Spain!
$
2590.00
USD
includes all travel within the adventure, all taxes and all this stuff »